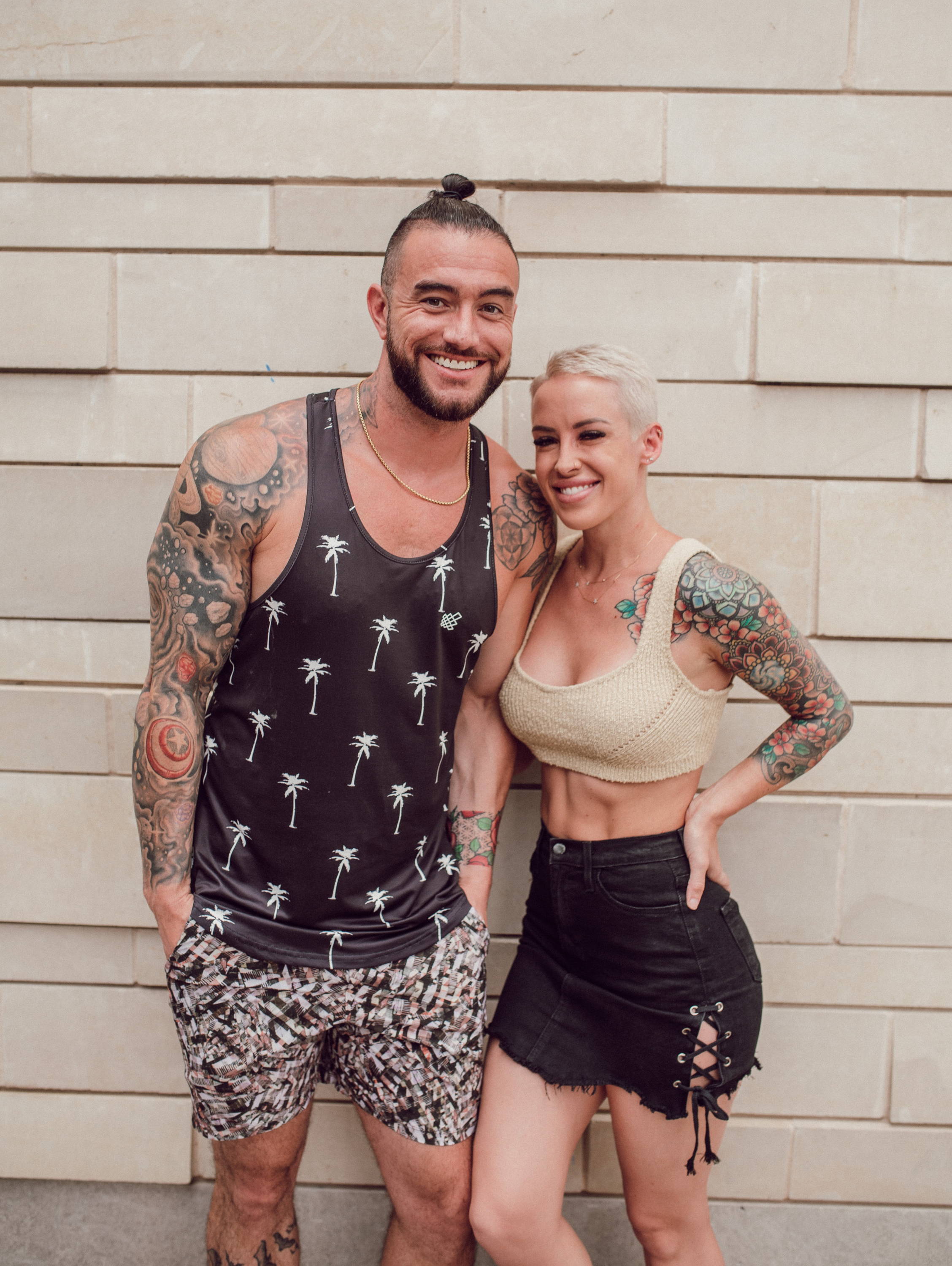 CEO, Bachelor of Science in Nursing, Labor & Delivery Registered Nurse, Certified Personal Trainer, Functional Nutrition & Metabolism Specialization, Certified Pre- & Postnatal Coach, Certified Menopause Coaching Specialist
Co-owner, Life Coach, Health Mindset Coaching Certification, MBA in Sports Marketing
After working as a Labor & Delivery Registered Nurse for 5 years, Dala began to feel that there was a disconnect between the healthcare industry and preventative health, as well as a lack of free education and access to an evidence-based wellness practice. Because of this, in 2016, Dala created @dalalovesdumbbells on Instagram to share her own health and fitness journey, with the goal of educating others on how to take control of their own health journeys.
Over time Dala began to take on clients as a certified personal trainer and realized that helping people become the strongest, healthiest, and most confident version of themselves was her calling. Between Dala's nursing and personal training expertise and Sean's background as a D1 college athlete, they recognized that together they had something special to offer humans who are looking to improve their health through combining their knowledge of human physiology and fitness.
Within a year, Sean joined Dala in coaching clients. They both quit their jobs and decided to follow their passion to go "all in" on coaching. As the business started growing, the community of clients proclaimed themselves as "DLDNation", (a term coined from her abbreviated IG nickname, DLD) and that's when Dala and Sean knew they were building something really special.
Today, DLDNation has evolved into a well rounded and diverse team of fitness and nutrition experts who are passionate and dedicated to improving people's health in holistic and sustainable ways.
Our community is made up of over 1,000 members from over 40 different countries all over the world. We are committed to welcoming and helping everyone no matter their shape, size, age, gender, sexual orientation, religion, race, ethnicity, nationality or ability.
No restrictions. No fad diets. No one-size-fits-all approaches.
Just science and heart-centered coaching.
DLDNation Transformations
We've helped over 5,000+ people get people get dramatic results (while protecting their internal health)