White Label Coaching eBooks
Re-brandable, done-for-you products that will expand your coaching business and elevate your clients' experience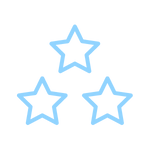 Gain access to the resources that have created thousands of life changing transformations

Thoughtfully created by a team of Certified Fitness Coaches, Exercise Physiologists and Registered Dietitians with over 110 years of experience in the field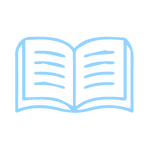 10 diverse guides totalling over 470 pages of university level education to empower your clients

Grab your White Label eBooks
Your purchase indicates that you agree to the program Terms of Use, which specifies that the PDF's themselves cannot be resold for profit and are only meant to be given to your paying 1:1 coaching clients.
22 pages

Client communication

and

expectations

Client check-in templates and procedures

Tips on travel, sickness, and gut health

Supplement and sleep hygiene education

Additional educational support and tips to empower your clients and optimize their results
66 pages

Macro nutrient basics and methodologies

How to use MyFitnessPal and track common food examples

Easy breakfast, snack, lunch, and dinner examples

Additional tips on tracking meals out, grocery shopping, meal prepping, and hitting protein targets.
Macro Tracking and
Nutrition Guide
51 pages
Nutrition Recommendations
Exercise Guidelines
Core Work & Pelvic Floor Support
Managing Common Pregnancy Challenges & Symptoms
Additional tips to help your client navigate pregnancy safely, strong, and empowered
Pregnancy Health & Fitness Guide
28 pages
Nutrition and Breastfeeding Considerations
Training Considerations
Pelvic Floor Postpartum
Diastasis Recti Self Assessment & Considerations
Dieting/ Weight Loss during the postpartum period
Additional education and tips for supporting postpartum recovery
Postpartum Health & Fitness Guide
146 pages

120 recipes curated by a professional recipe developer and pre-logged into My Fitness Pal for your clients

Weekly menus include breakfast, lunch, dinner, a snack, and sweet treat

Vegan, vegetarian gluten-free, and dairy-free substitutes to accommodate a variety of lifestyles

Confidently stay within scope of practice and have peace of mind with Dietitian approved recipes
120 Macro-
Friendly Recipes
Upon purchase you will receive Canva links to guides and workouts you purchased. If you don't already have a Canva account, you can make one for free.
Add your brand colors, fonts, and photos to make each document feel like one you created or simply add your company name and keep the rest it as is.
Send your polished, branded, and info packed PDF's to your clients, and watch your client satisfactory rise.
Discover the transformative power of white label products for your business
Expertise: Take advantage of buying from expert-level coaches that are known for their elite education
Faster scaling: Build and scale your business by establishing your brand and start reaching your ideal customer base faster
No need for designing and developing: Our white labeling allows you to offer products and services without having to spend the time and money on developing them yourself
Increasing client loyalty: Strengthen the loyalty of clients by offering dependable and satisfactory products, leading to increased client retention
White labeling allows you to stand on the shoulders of talented developers, provide your clients with excellent products, and maintain a high ROI, all under the name of your own brand.
Preview of the eBook resources
If you're interested in purchasing a white label eBook but want to see what it looks like in action before committing, you can check out a mini 4-page demo of the macro tracking guide. This will give you a better idea of what the resource entails and how it is customizable.

Frequently asked questions
Q: Will these guides say they are property of DLDNation?
A: No, we have removed all DLDNation branding and logos and you can label them using your own company or team name.
Q: What if I want to change one/some of the pages in the ebooks?
A: They are fully editable and you can add/change/remove anything you like at any time.
Q: Can I sell these on my website to non-clients?
A: No, you cannot. These guides can be utilized endlessly as part of your one:one coaching packages but the PDFs themselves cannot be sold individually for profit.
Q: What if I don't know how to use Canva? Can I still use these ebooks?
A: No problem! We will provide a free Loom tutorial on Canva basics, how to use and how to make edits.
Q: Does my access expire at any time?
A: Sure doesn't! These are yours forever
Q: What if I have a question about one of the ebooks/workouts after I purchase?
A: Ask away! We're here for anything you need at: ofnc@dldnation.com
Stay in the loop with all our best tools and resources for top level coaches.