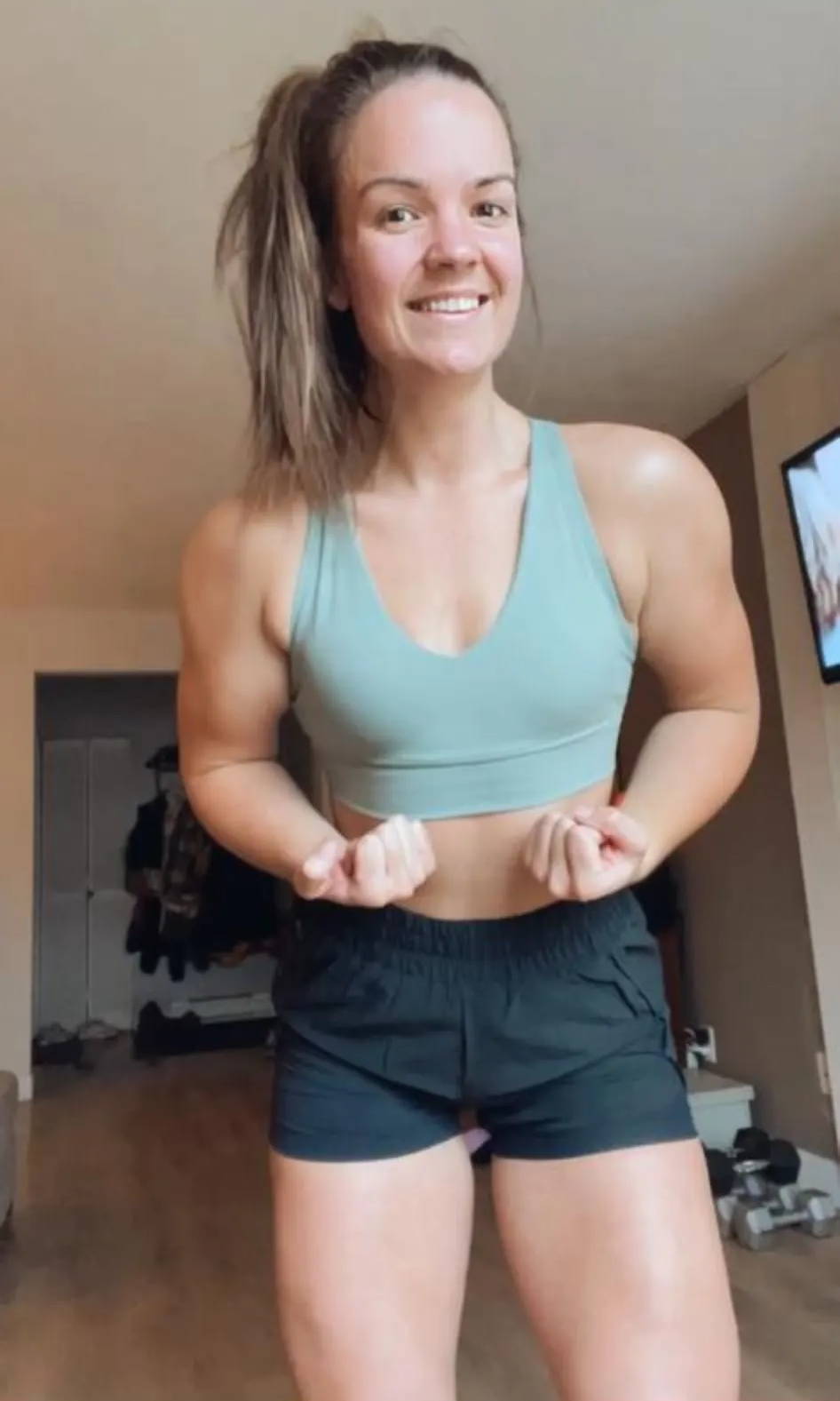 Certified Personal Trainer, Online Fitness & Nutrition Certified, Pre & Postnatal Coaching Certification
What's up everyone!!! My name is Lexie, I am CPT living in Vancouver Island, Canada and I am BEYOND excited to be on this team of amazing coaches!!!

You will usually find me in the gym lifting, boxing, out hiking with the dogs or living my best life on the couch with our cat - crazy furbaby mom over here lol. I'm also known for making a mean margarita! (Where my margarita lovers at?!)

My background in fitness goes back to about 8 years ago when I started working at an all womens kickboxing gym. This is when I first really fell in love with exercise. Over the years I dabbled in weight lifting as well but it wasn't until I joined DLDNation as a client that I really discovered my LOVE for lifting heavy ass weights, and began my own journey of healing my relationship with food and uncovering a type of self love I had never experienced before!

Going through my own personal transformation made me realize that THIS was my path and that I was meant to do for others, what my coach had done for me. I immediately registered for my CPT and enrolled in DLD-Online Fitness & Nutrition Coaching Specialization. I am excited to continue to grow and learn to provide the absolute best possible experience for my clients!

My true passion is to help other women recognize their strength, find a healthy balance with food that fits your lifestyle, while also allowing you to "have your cake and eat it too!". I'm here to help you change your life, change your relationship with food and learn to love yourself throughout every single season!

Let's freaking gooooo!