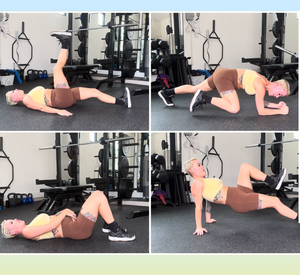 The Deep Core Workout Guide by DLD is your go-to resource for strengthening your core muscles and elevating your fitness levels. This comprehensive guide includes:
In-depth core analysis: Gain a deep understanding of your core
Core functions and dysfunctions: Learn about how your core operates and common issues
Tutorial videos on mastering breathing, maintaining intra abdominal pressure and bracing
9 progressive deep core flows: Start from a beginner level and advance to more challenging routines
Talk-through demo videos for every single exercise by a Perinatal Certified Coach and postpartum mom with DR, herself
Who are these workouts good for?

These workouts are valuable for everyone and also safe for perinatal and individuals with diastasis recti.