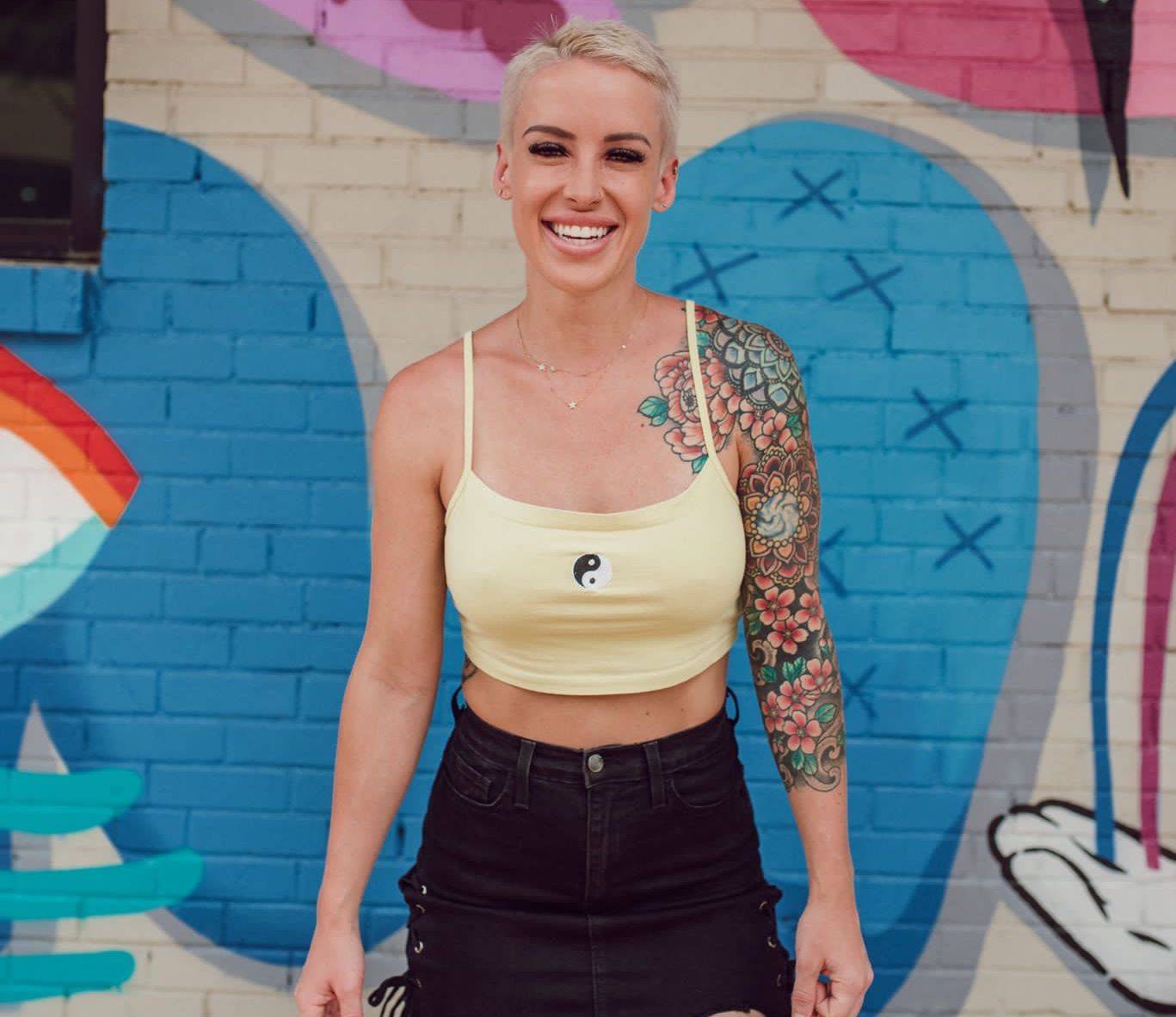 Thinking about becoming OFNC certified?
We know how scary it can feel to invest in yourself.
Nearly every one of the hundreds of coaches we've supported felt the same way at first.
Taking the next step in building a successful coaching business took courage, but the results have surpassed anything they could imagine.
Don't just take it from us, hear what these coaches have to say themselves! ⬇️
What OFNC Students Want to Tell You
"Honestly I wish I started earlier! OFNC has been such a great experience, the course is so thorough with all the information I may ever think about as a coach!"
---
"Now I have my own coaching business, I'm coaching a bunch of clients. I am able to provide them value, able to speak to them to educate them, and I am just so happy that I did the program!"
---
Tired of letting your dreams take a backseat in your life?
---
"Little did I know when I joined this program that it would change my life!"
I have been able to resign from teaching because I have already got employment as a coach and I do contribute a huge part of that to being in OFNC."
---
What Employers Are Saying
"When I saw the letters 'OFNC', I already knew that she was going to be a high caliber coach based on the training she was getting from this certification!
In the future if I am looking for another coach, I will again be looking for someone who has the OFNC certification!"
- Kasey J. (Employer, CEO of KJO Coaching)
---
"As I was doing interviews I realized that the one thing my strongest applicants all had was that they'd all done the OFNC certification!"
- Molly O. (Employer, CEO of Body by Biggie Coaching)
---
What OFNC Students Want You To Know
"I love the opportunity to continue as the course grows, you also grow too as a coach, there is something beautiful about that!"
---
"OFNC is one of the best decisions I've ever made as a coach! The amount of applicable information and the way it is presented with videos, templates, and examples is lightyears above any other certification!"
---
"This course is amazing! It's packed with so much useful information about online coaching, how to structure your program, how to do your check-ins, how to communicate with your clients effectively. That has helped me so much day to day in my business!"
---
Learn Everything You Need to Know to Be a Successful Online Fitness Coach!
---
"

11/10 I would recommend this course! The biggest thing I gained from this was that it really bridged the gap between your textbooks/cpt and real world scenarios!
You don't find these kinds of answers on google!"
---
"I can easily say that (OFNC) was the best choice and the best investment that I've ever made in my life!
I now 100% believe that I have the knowledge and tools necessary to be an excellent coach!"
---
"It basically goes completely in detail in nutrition, fitness, it goes even further with form videos, how to set your day up productively as a coach! And on top of that, they give you an entire system and blueprint for how to set up client delivery in a way that makes sure you are giving your client's the best possible service!"
---
"This course has changed my mentality about being a coach completely! It's given me so much more confidence when preaching to clients. I feel like my imposter syndrome has gone down so drastically!"
---
The OFNC Certification is What Seperates Good Coaches from GREAT Coaches.
---
"It is by far the best course that I have ever gone through! It is jam packed with so much education, so much support! There is no other course out there that has this much support!
OFNC Coaches are taking over! The amount of knowledge that we have now, you can't surpass us!"
---
"If you are a brand new coach, if you've had no prior experience or prior certification, this would be the one for you! It gives you all the information to get started, how to do check-ins, how to answer, how to work with difficult clients and everything in between!"
---
"OFNC completely helped me feel better about myself, made me feel like a more confident coach, like I could help others"
---
It's YOUR Turn To Start Changing Lives!
---
"First and foremost, this is a fantastic and incredibly knowledgeable program. All the way from the basic nutrition stuff to the special populations and fitness programming. You get absolutely everything!"
---
"I feel so much more prepared to coach clients and to help them succeed! Whether or not you are looking to be a coach or just want to take this course for fun, you will learn so much and feel confident going into online coaching! I don't know what I would have done without OFNC!"
---
"This is the best thing I have ever done for myself! I feel like I can go and coach somebody and be successful, and have the support I need if I am struggling with a particular client."
---
"It's very thorough but also very concise! They give you the information you need to know in order to get your clients the best results.
In the short time I was in the course, I learned more and had more tools and knowledge that I could apply to working with clients than I ever gleaned in my time in becoming a personal trainer and in a lot of my nutrition courses in college."
---
"The huge differentiator for OFNC for me is that it not only provides a ton of knowledge, but it also provides so much support and help in how you actually take that knowledge and apply it in real life situations with clients!"
---
"With this certification, I am super super confident. I am super super stoked about moving forward with clients knowing that I can give it my all!"
---
Are You Ready to Make the Best Decision in Your Coaching Career?
Stay in the loop with all our best tools and resources for living a healthy and balanced life!