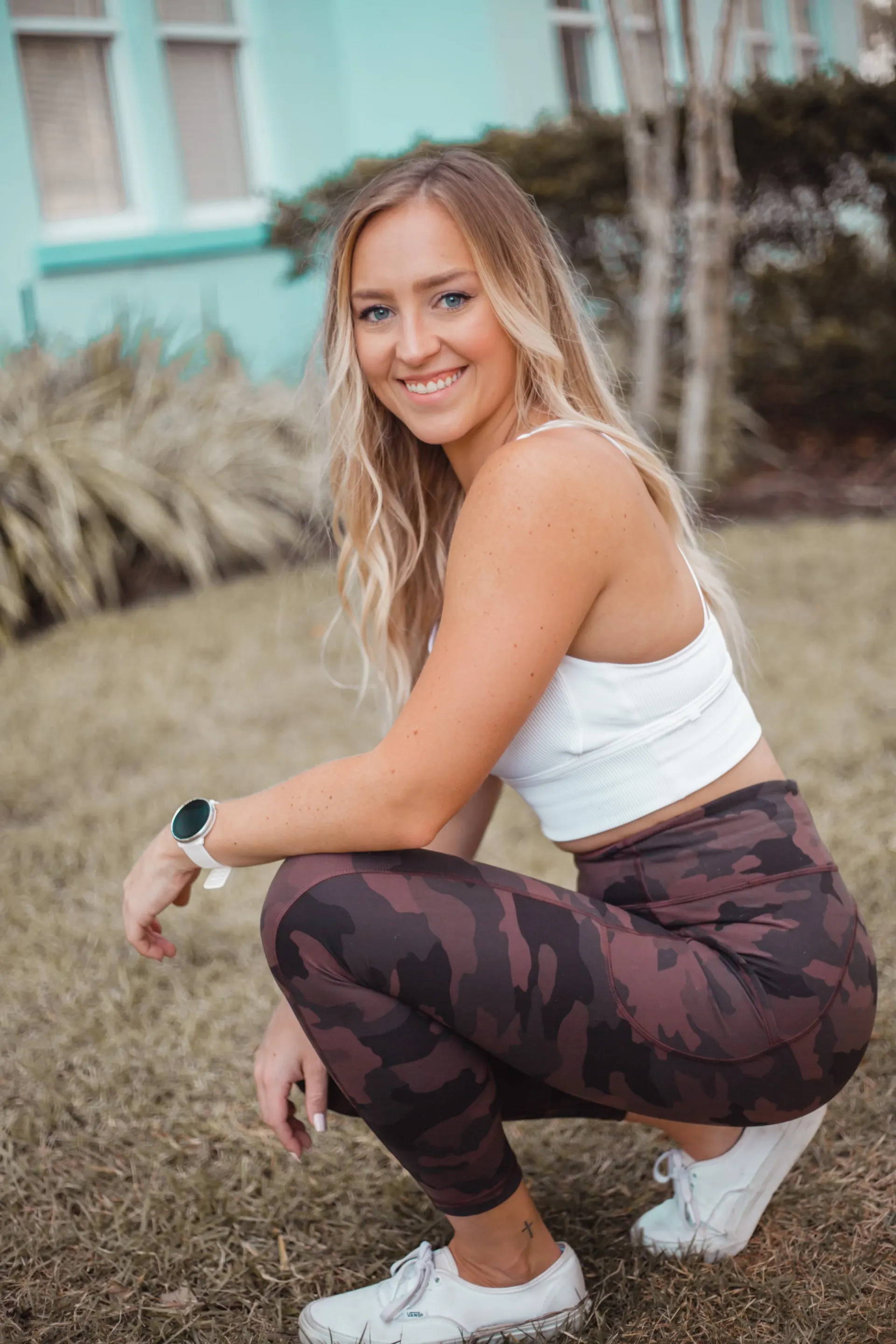 Certified Personal Trainer, Functional Nutrition & Metabolism Specialization, Pre & Postnatal Coaching Certification
Hey Hey DLDNation!! I'm Stephanie Smith and I'm so excited to be a part of this badass team of humans!

I was born and raised in Toledo, Ohio and moved to Orlando, Florida after graduation to pursue my dream of professional dancing. I joined DLDNation as a client shortly after to help me gain the confidence I had been lacking in auditions and on stage. After just a few months of working with Dala I was IN LOVE with fitness, nutrition, and the human body.

As a dancer, I spent the first half of my life always feeling like I needed to be smaller and skinnier to be worthy. DLD taught me that strong is sexy and that our bodies are magical and if we are willing to work WITH them, they can do truly amazing things for us. The more I learned about fitness, hormones, and metabolism, the more fascinated I became. I also felt compelled to teach other women everything I had been learning. I had realized that we as women had been taught so incredibly wrong for so many years about dieting and I wanted to teach every woman alive that we don't have to be miserable to achieve our dream physique and that smaller isn't always better!

After receiving my CPT in early 2020, I began looking for in-person training jobs to dip my toe in the personal training water. However, that job
search came to an abrupt end in March 2020 when all of the gyms shut down. Not only that, but I also ended up completely losing my dancing career. I took this unfortunate opportunity to build my business and begin coaching women online. Since then I have been obsessed with learning about the female body, hormones, and metabolism to help my clients even more!

I am so honored to be on this amazing team and help you realize your full potential and gain the self-love and confidence you deserve! LET'S DO THIS!