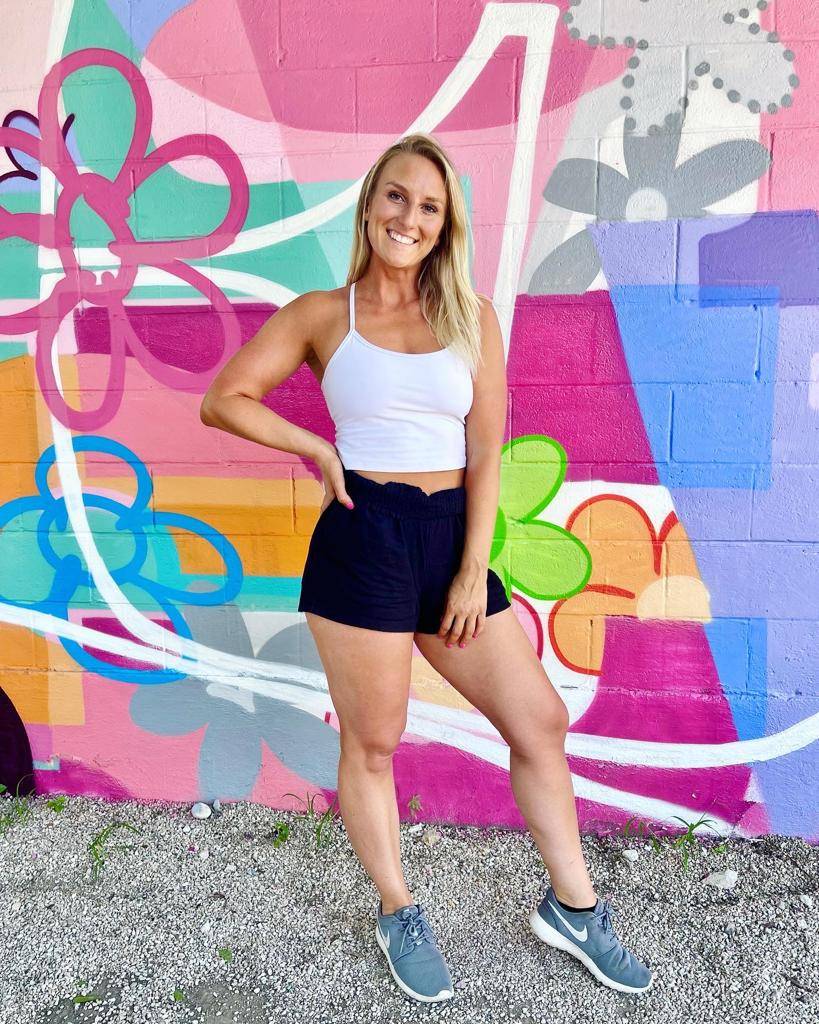 NASM Certified Personal Trainer, Functional Nutrition & Metabolism Specialization, Health Mindset Coaching Certification
Hey I'm Hannah! I was born in Vermont, but raised in Northern Virginia and I currently live across the river from our Nations Capital.
Growing up, I played soccer nearly every season while also running 100m and 300m hurdles in High School. However, in my personal life I am the youngest of 2 brothers. This motivated me to not only be a supporter of women in sports, but to never be afraid to be one of "the boys." This drove me to further grow my love for fitness through weightlifting when I was 15 and I never looked back! Being in this field for 11 years, and achieving my NASM Personal Trainer Certification, has inspired me to help family and friends how to overcome their hurdles in the gym and find their inner badass.
After graduating James Madison University, I explored my degree of Hospitality. During this time, I gained new insight as to how much I enjoy human interaction and serving others. Seeking an outlet that combined both fitness and social passions, DLD combined the best of both worlds.
Beginning my journey with DLD, I started off as a client with Sean. I know the first hand experience of going into a new fitness world (and the anxiety that comes with it.) DLD is a camaraderie, support system, and above all else—family. I know every woman will discover the same self love and confidence with DLD. My goal is to guide you on this incredible life changing journey, push you past your comfort zone and celebrate every single win—both mentally and physically.
I am SO excited to begin working with you and having you see everything you are truly capable of. You deserve to feel confident in your body and live a life with the ultimate food freedom. I cannot wait to meet you and make your fitness goals a reality!