We have helped over 1,400 people transform their lives through sustainable health!
WHO IS DLDNATION ONLINE COACHING FOR?
...tired of trying to figure out how to maintain a healthy lifestyle on their own
...ready to commit to themselves and their results
...wanting a coach who will hold them accountable and be a safe space to be themselves
...ready to see massive results in their health and fitness
...willing to put in the work necessary to see results over time
...open to being coached and seeing what is possible for themselves
...want results that actually last instead of yo-yo dieting or hopping from program to program
If you were nodding along to ANY of those, then DLDNation Coaching is the perfect fit for you!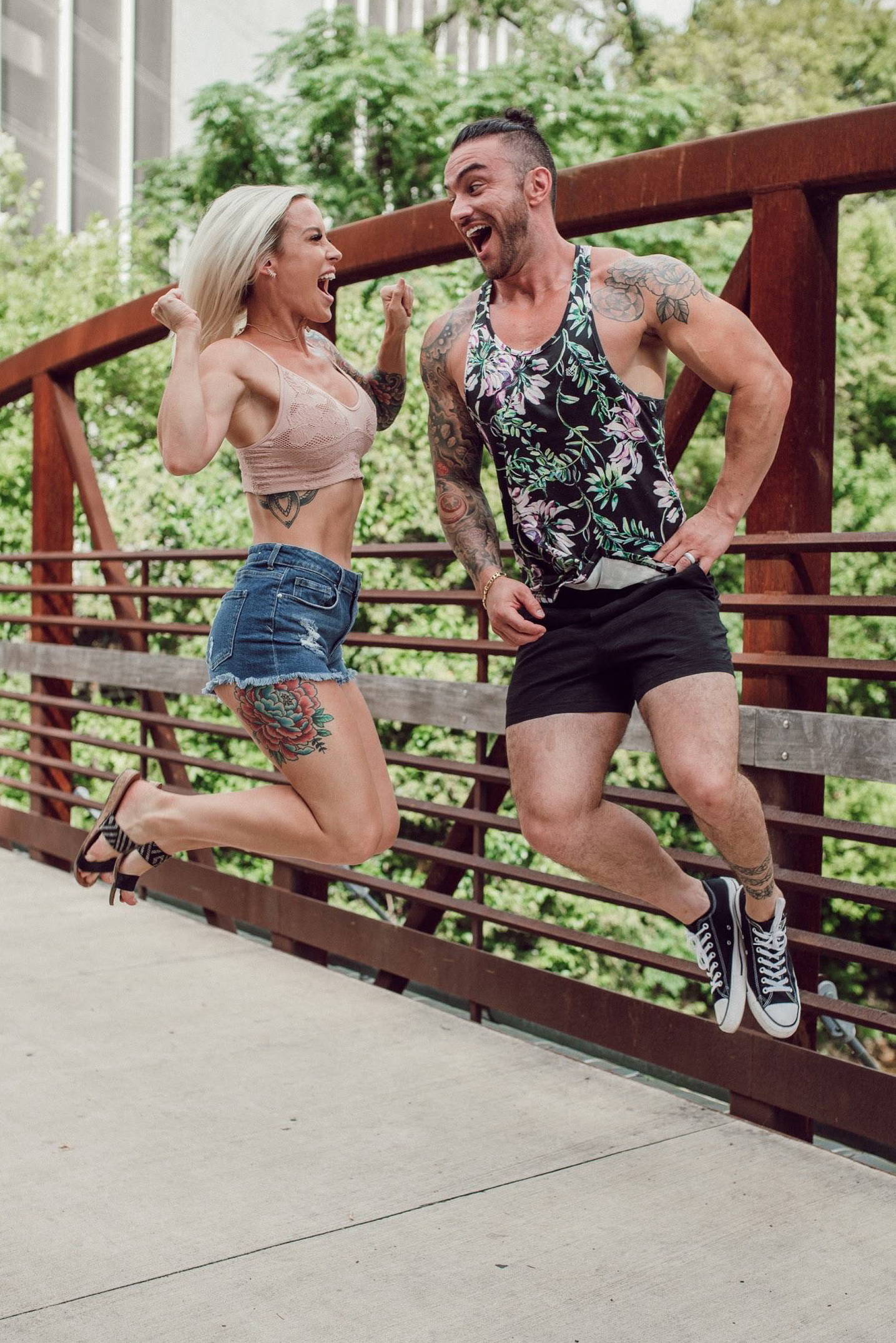 WHAT YOU GET WITH DLDNATION ONLINE COACHING...
- Your coaches' cell number for 24/6 texting support and questions.
- Official check-ins with progress photos once per week responded to with a custom voice memo from your coach
- Nutrition coaching, education on tracking macros, help with MyFitnessPal, and dietary questions
-The DLDNation Macro Tracking E-Book for free as part of your training package
- Ongoing adjustments to nutrition plan weekly or as needed
- Cardio prescriptions including HIIT, LISS, Circuits, and Abs
- Custom DLDNation Training Splits 3-6 days specific to your physique goals (with videos for every exercise)
- The DLDNation 26-Page Stretching Guide for free as part of your training package
- Access to the DLDNation Form Video Library for LIFE, with hundreds of exercises modeled by your coaches
- Training video assessments for form, safety, movement quality, and intensity
- #DLDNation Facebook Group Access for motivation, collaboration & support
- Access to your Coach's Clients Only Group Chat for free love, hype, & support from the community of clients putting in work just like you.
- Knowledge, skills and empowerment that will last you a lifetime
If all of that sounds AMAZING, then let's get on a call and figure out if DLDNation Coaching is the perfect fit for you!
CURIOUS ABOUT OUR CLIENTS RESULTS???