We have helped over 3,900+ people transform their lives through sustainable health!
WHO IS DLDNATION ONLINE COACHING FOR?
...tired of trying to figure out how to maintain a healthy lifestyle on their own
...ready to commit to themselves and their results
...wanting a coach who will hold them accountable and be a safe space to be themselves
...ready to see massive results in their health and fitness
...willing to put in the work necessary to see results over time
...open to being coached and seeing what is possible for themselves
...want results that actually last instead of yo-yo dieting or hopping from program to program
If you were nodding along to ANY of those, then DLDNation Coaching is the perfect fit for you!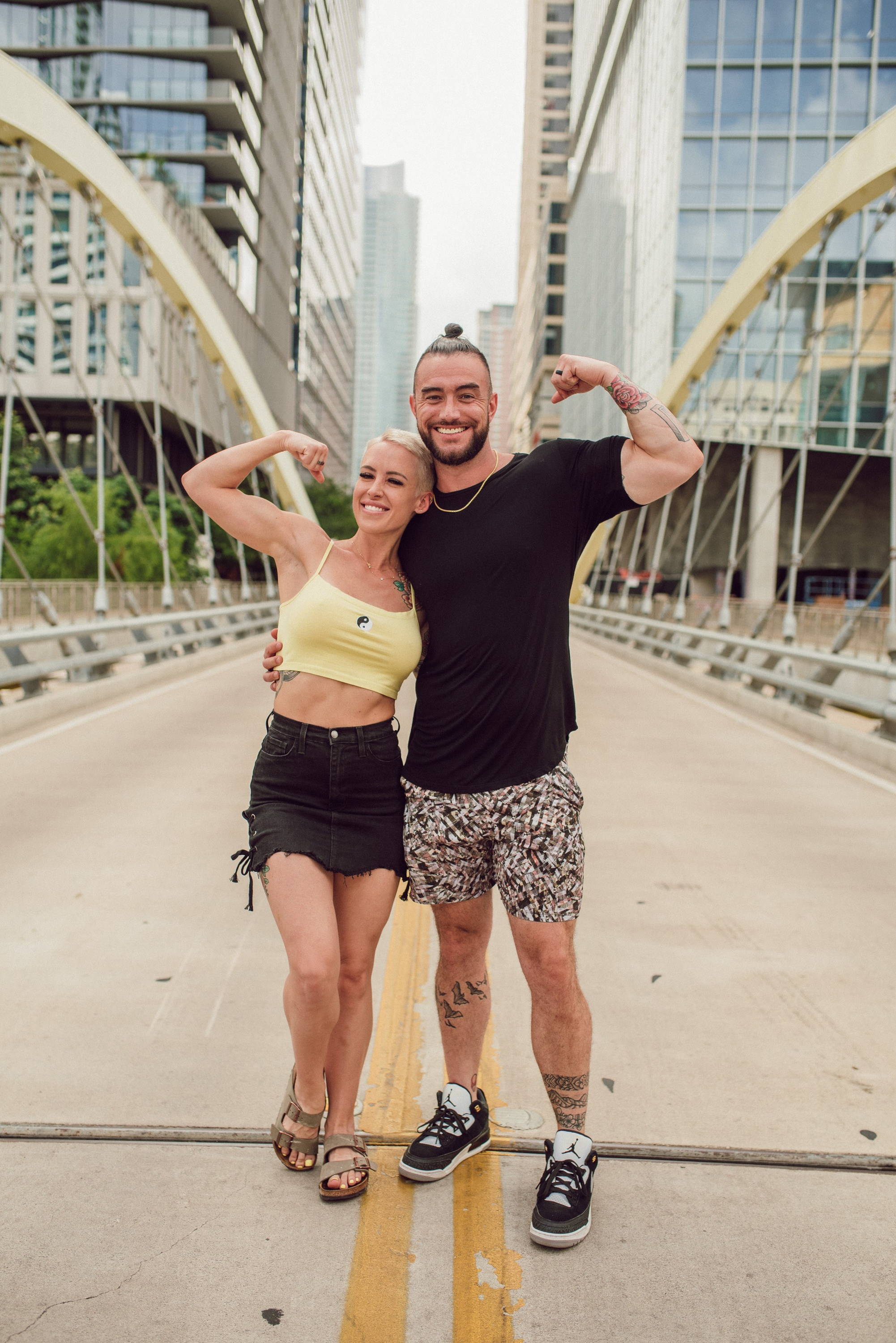 WHAT YOU GET WITH DLDNATION ONLINE COACHING...
What's Included:
-Custom macros and calories calculated for your goals, and adjustments anytime indicated
-Coach's cell number for 24/6 questions and support
-Official weekly check-ins responded to with a custom voice memo from your coach
-Weekly tracking of all your biofeedback including sleep, stress, energy, mood / mental health, digestion, hydration, BM's, recovery, menstrual cycles and more
-Access to our DLDNation Training app for fully individualized workouts (including abs) based on your goals, schedule, available equipment, and lifting proficiency level (beginner, intermediate or advanced). Our app has built in progressive overload and PR tracking, and includes video examples of every single exercise
-Nutrition coaching, education on tracking macros, help with MyFitnessPal, and dietary questions
-Education on your body's energy needs, how to pursue your goals, and what your non-dieting or bulking TDEE is to promote long term success and weight management
-Additional custom protocols for: cardio, sleep, steps, water, fiber, supplement recommendations, if any, and mindfulness practices / stress alleviation measures
-Training videos assessed weekly to perfect your form, technique and intensity
-Access to your coach's Community Group Chat for love, hype, & support from like minded individuals putting in the work just like you
-Access to our lead Registered Dietitian for free and unlimited consults with your coach if needed, and unlimited blood lab reviews
-DUTCH test specialist on staff for advanced hormonal assessments
-Bilingual coaches on staff offering coaching in Spanish
-A staff with combined 70+ years of experience available to work together on your case anytime needed to ensure your success on your journey
-Monthly Educational Zoom Call with DLD Coaches
-Monthly Goal Setting Zoom Call with your Coach and their community of clients
-Mindset Training every Thursday for mental health support
-Yoga Zoom Calls twice per month
-DLDNation eBooks free with your coaching package:
          -Macro Tracking eBook

          -Official Client Handbook

          -Macro-Friendly Recipe Guide

          -Weightlifting Guide

          -Stretching Guide

          -Warmup Guide

          -Core Guide

          -Pregnancy Guide for pregnant clientele
CURIOUS ABOUT OUR CLIENTS RESULTS???