MEET THE #DLDNATION COACHES!
Your coaches, cheerleaders, biggest fans, and guides to the transformation you're looking for.
Coach Kailin,
NASM CPT, NASM FNS, DLD OFNC, BSN, RN, CPN, PALS, ACLS, NRP
Hi everyone! COACH KAILIN HERE!! I'm so excited that you're reading this bio of mine. I'm from Chicago and I'm a Travel Nurse! I discovered my passion for traveling when I went on a solo trip to Portugal, and from there have been to Italy, Iceland, Africa, Greece, France, and counting! When I went on a medical volunteer trip to Uganda, I knew it was time to merge traveling with my career. VOILA- a travel nurse!
While I was a competitive hip hop dancer for 10 years, I didn't start getting into the gym until the end of college when I graduated. During my first year as an RN, I noticed how crazy and tough a nursing schedule is (it taxes the mind, body, and soul) and I saw how much of a difference fitness made for me. I began to explore my strength, and my possibilities. I began optimizing my schedule instead of trudging through it. I discovered there is this whole new world of THRIVING, not just surviving. I didn't want to "get through my day", I wanted to make it mine. And fitness played a huge part in that. When I started tackling heavy things in the gym, I started tackling heavier things in life. I became an empowered woman with an insane schedule, and I felt INCREDIBLE. I realized it IS possible to hit your goals even if you're busy. I realized that nursing, while being one of the most trusted professions, is also one of the most unhealthy (high stress, lack of sleep, long hours, no time to pee/eat/debrief/recover, poor coping mechanisms aka food). It is my goal to marry fitness and healthcare. I believe the professionals who save your life should also be able to live theirs fully, happily, unapologetically, and without compromise. You DESERVE to love the body you're in. You deserve to love yourSELF. And I know how to get you there!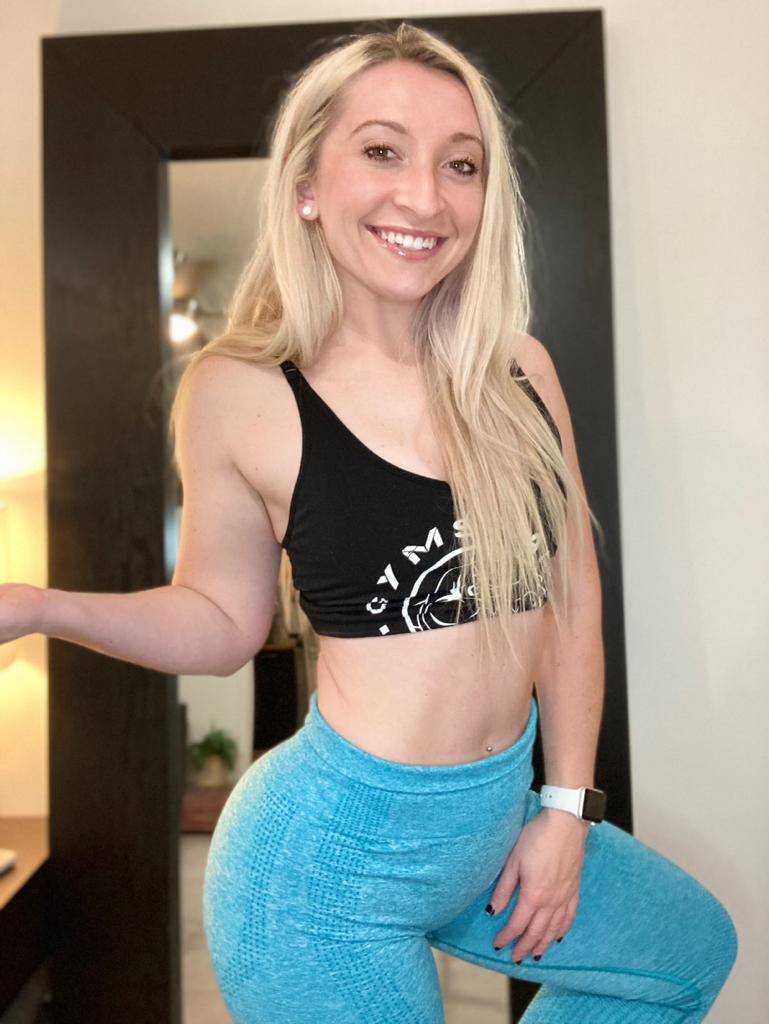 Coach Kohlton
Adult-Gerentology Primary Care Nurse Practitioner, Itermediate Certificate of Obesity Management Fundamentals, OFNC
Hello everyone! My name is Kohlton and I am absolutely thrilled to be a part of the team at DLDNation! I was born and raised in Arkansas and currently reside in Alaska.
I have been a Registered Nurse for 9 years and have worked in healthcare for 12 years. I obtained my Doctorate of Nursing Practice last year and I'm now a Primary Care Nurse Practitioner. I have my DLD-OFNC certification and I'm currently working on my ISSA CPT, Nutritionist, and Strength & Conditioning Coach. I LOVE learning constantly and will always do what I can to bring as much knowledge and expertise to my clients as possible!
I spent 8 years of my nursing career traveling around the U.S. working in different hospitals and different Intensive Care Units. This led to my passion for helping empower people to manage their chronic conditions and develop ways of living healthier lifestyles that kept them OUT of hospitals. My lifestyle, however, was not built on a solid foundation of healthy habits and I spent much of my time in a poor mental state and utilized unhealthy coping mechanisms to deal with stress. I finally hired a coach for the first time in 2019 and made SUSTAINABLE CHANGE to my lifestyle and found my passion for fitness and nutrition. My mindset completely changed and I developed the confidence to pursue my dreams in life, improve my mental health, and eventually become a coach myself.
I believe in whole-person approach to coaching that meets you exactly where you are. I look forward to helping you start your journey to becoming a more empowered and confident in living a healthier life!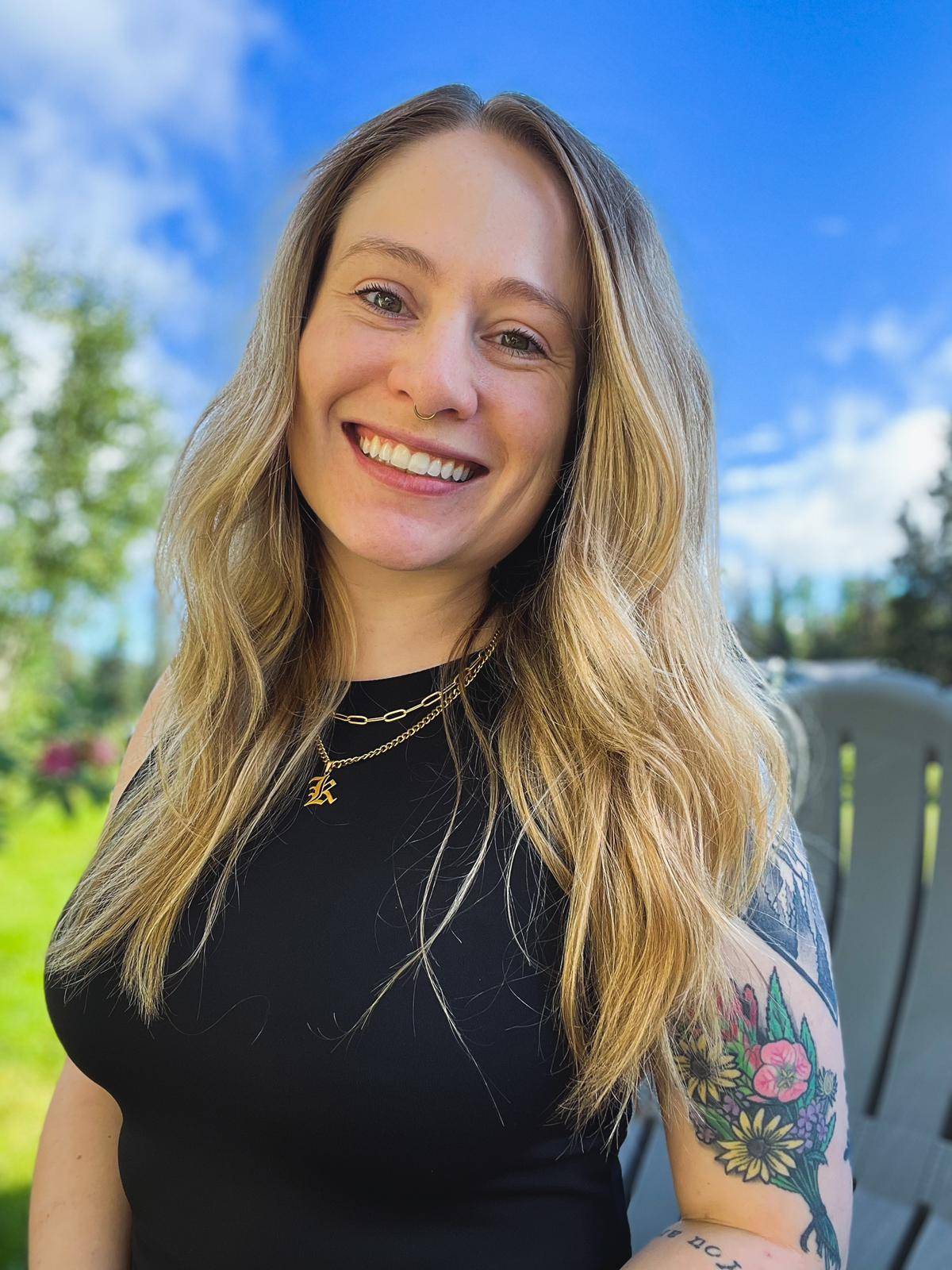 Coach Lexie
NASM CPT, DLD-OFNC
What's up everyone!!! My name is Lexie, I am CPT living in Vancouver Island, Canada and I am BEYOND excited to be on this team of amazing coaches!!!
You will usually find me in the gym lifting, boxing, out hiking with the dogs or living my best life on the couch with our cat - crazy furbaby mom over here lol. I'm also known for making a mean margarita! (Where my margarita lovers at?!)
My background in fitness goes back to about 8 years ago when I started working at an all womens kickboxing gym. This is when I first really fell in love with exercise. Over the years I dabbled in weight lifting as well but it wasn't until I joined DLDNation as a client that I really discovered my LOVE for lifting heavy ass weights, and began my own journey of healing my relationship with food and uncovering a type of self love I had never experienced before!
Going through my own personal transformation made me realize that THIS was my path and that I was meant to do for others, what my coach had done for me. I immediately registered for my CPT and enrolled in DLD-Online Fitness & Nutrition Coaching Specialization. I am excited to continue to grow and learn to provide the absolute best possible experience for my clients!
My true passion is to help other women recognize their strength, find a healthy balance with food that fits your lifestyle, while also allowing you to "have your cake and eat it too!". I'm here to help you change your life, change your relationship with food and learn to love yourself throughout every single season!
Let's freaking gooooo!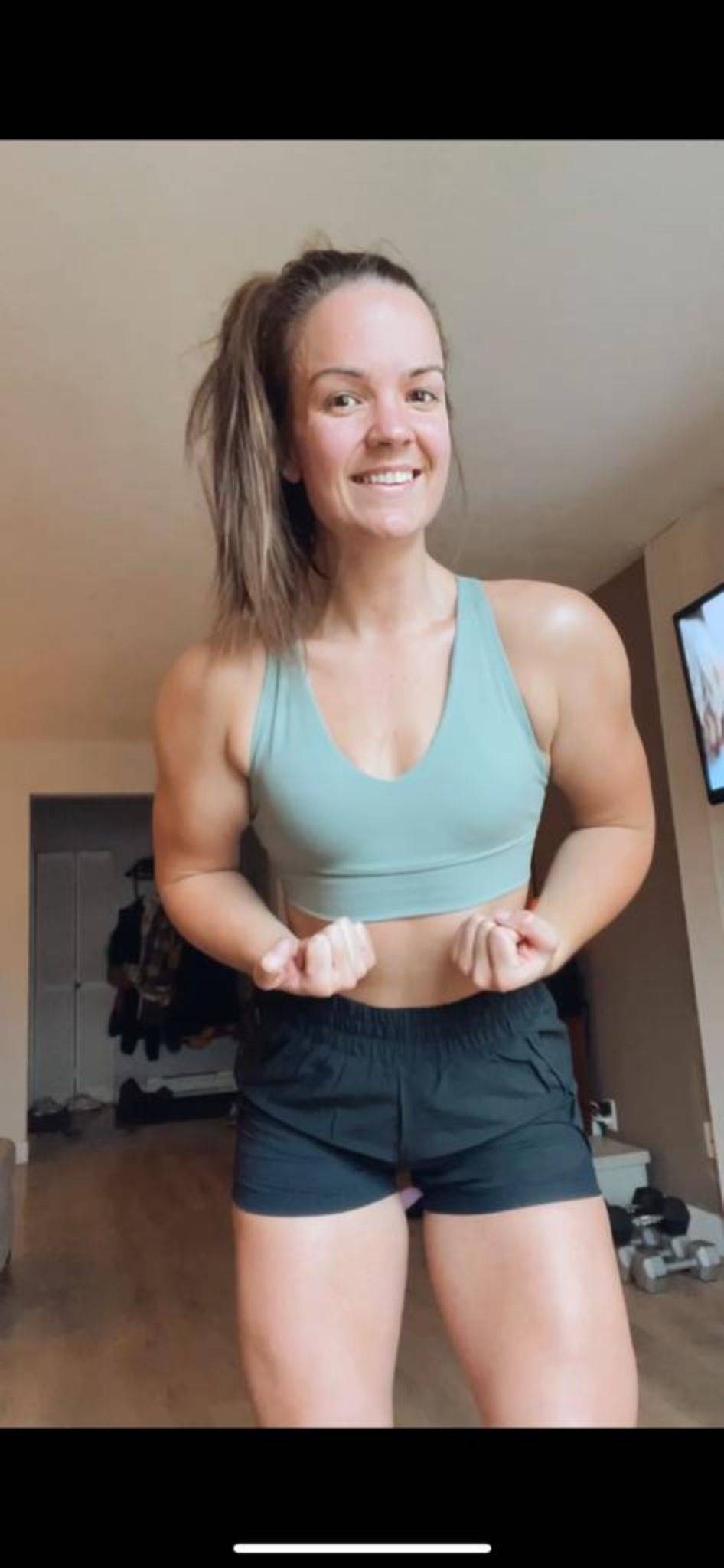 Hello world! I'm Roderic, but call me Rod! I'm an extremely goofy and free spirit that's equal parts smiles, always hungry, and swear words. I was born in Illinois and moved to Minnesota when I was a junior in high school and have called it home ever since. I graduated high school from the School of Environmental Studies in Apple Valley, MN and from Gustavus Adolphus College in St. Peter, MN with a Bachelor's in Political Science.
Growing up I was extremely active and did my fair share of falling off skateboards, playing baseball and tree climbing. During high school I fell in love with the outdoors and began to understand that movement would play a key role in my future and the life I wanted to live.
I enlisted into the US Army Reserves at age 17 as a military police officer. In my 15 years of military service I've mentored, coached and trained hundreds of soldiers in physical fitness and lifestyle habits. I've continuously found understanding through helping others better themselves.
In 2018, I left MInnesota to pursue the Army full time. I briefly worked in the Field Artillery and then moved to North Carolina where I currently reside and specialize in Civil Affairs in Arabic speaking nations.
College graduation was postponed several times due to deployments to Kuwait, Jordan, Kabul, Burkina Faso, and India. During college and my travels, my deployments provided so much clarity as to how I would live my life - full of movement, wellness, joy, and service to others.
I found my love of handstands playing around during track in college but while in Jordan I sharpened these skills. I learned that how we move is just as important that we move! This is beauty and creativity within itself. I would go on teaching myself gymnastic rings, parallel bars, unconventional training methods such as kettlebells, steel clubs and maces.
I believe in holistic health balancing and understanding the balance between the mental and physical. I believe this understanding creates and sustains consistent life patterns.
I coach with realistic expectations, aiming to better oneself every single day no matter how small. I believe in setting realistic expectations and goals, communication and consistency. The road to holistic health is not a race but a journey we must choose to embark upon and accept into our everyday lives.
I aim to bring the power of freedom and creativity to all my clients and I look forward to helping you become a better you!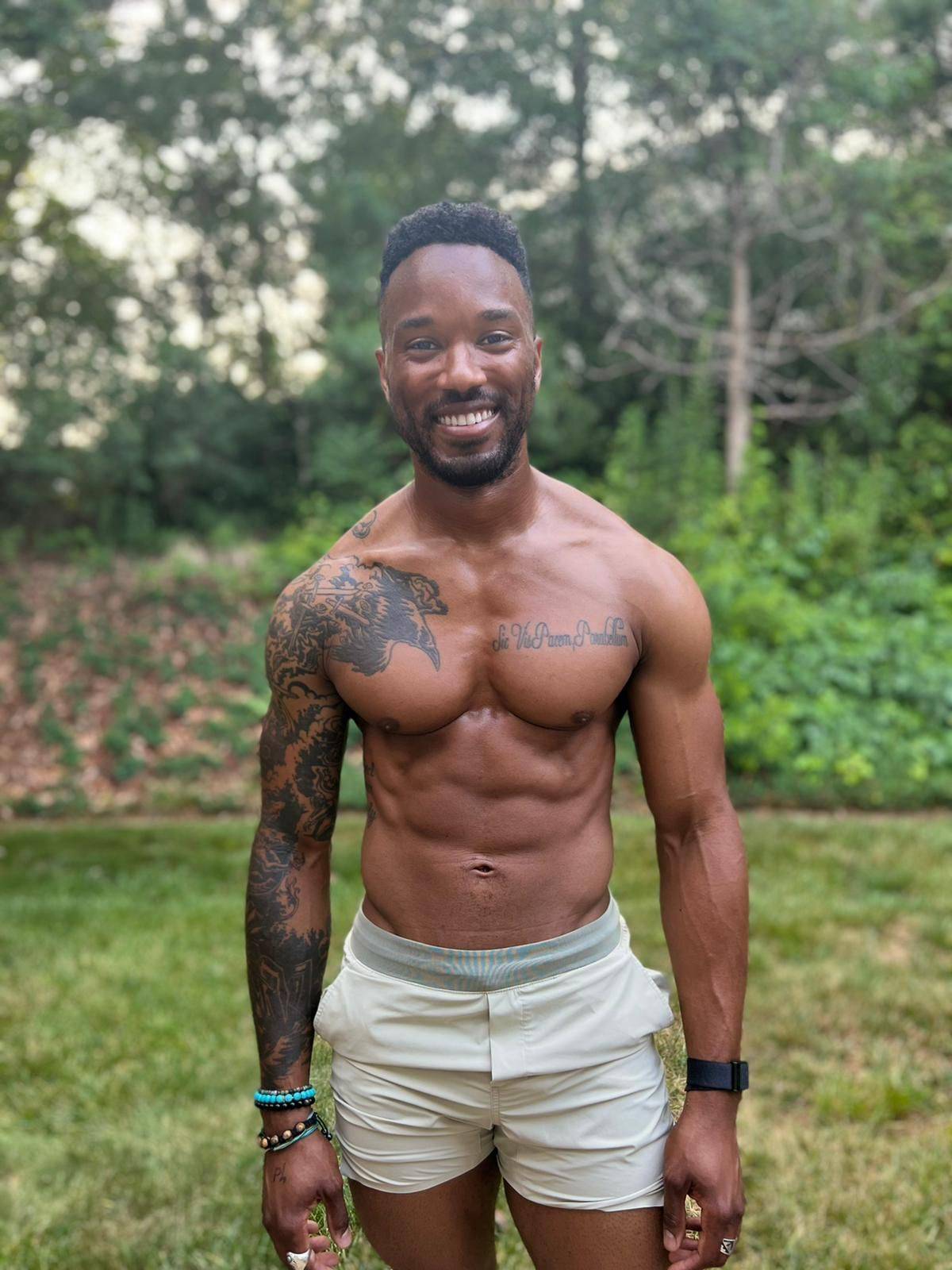 Coach Kerry
CPT, CNC, OFNC, CSCS
Hello hello everyone! My name is Kerry and I'm stoked to be an assistant coach for DLD after having the privilege of being a client two times as well!
A little bit about me... I am from New York but will shortly be living in Los Angeles, California with my husband and our three cats who are all named after food. I am self-proclaimed cat lady for life! I studied German in college and received my BA in German Language and Literature in Long Island, NY. I am abig fan of basketball, weightligting, and searching for new vegan restaurants as I've been vegan for five years now.
My fitness journey began like many others, chasing looks and also battling low self-esteem. When I recognized the power of weights and proper nutriiton, the game was forever changed! Fun fact: Sumo deadlifts were the first lift I performed and remain a favorite lift ever.
I believe in a whole-person approach in helping my awesome clients meet their goals. I truly believe that sometimes all we need is that one person to support, empower us, and be our biggest cheerleader. I'm so excited to be that for you as I truly love what I do! :)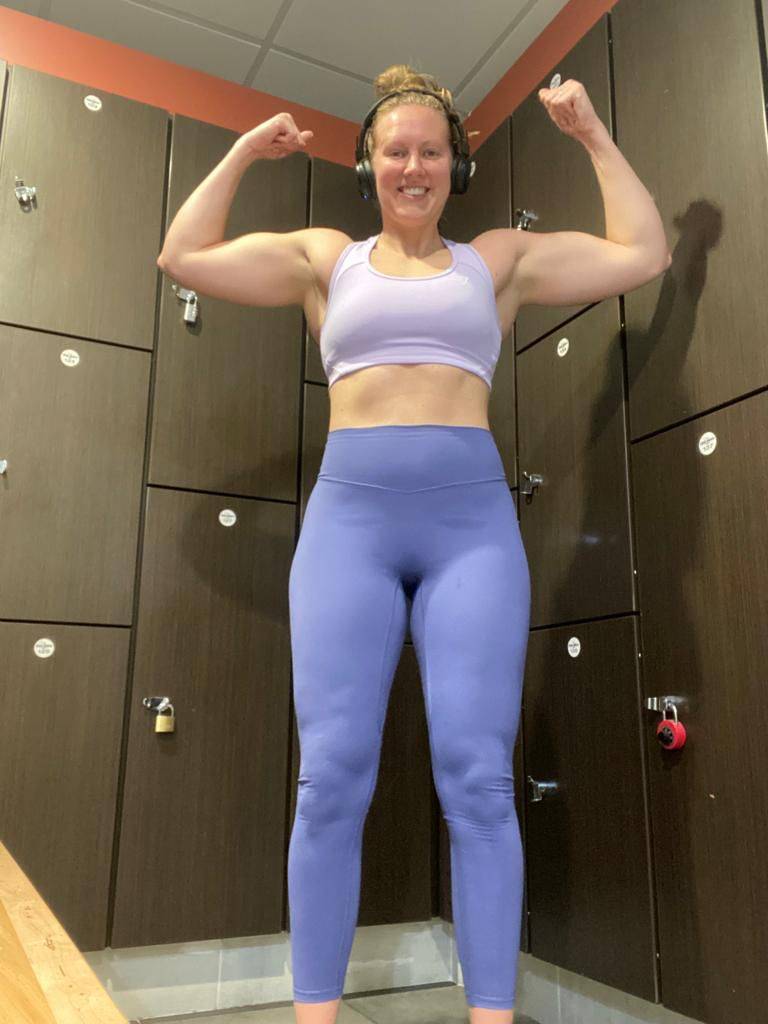 Coach Raisa
CPT, Hormone and Gut Specialist Certification, Advanced Testing, RD2B
What is up DLD Nation. My name is Raisa and I have a deep passion in helping others step into the best version of themselves via nutrition and training.
Let me share a little about me:
I am a proud bilingual Latina, born and raised in California. I absolutely love traveling and am currently residing in North Carolina.
I have a bachelors degree in Behavioral and Social Sciences and a degree in Nutrition and Dietetics with an emphasis in Wellness. I have worked and interned in a clinical setting where I was exposed to the inpatient and outpatient setting.
I also went through my own weight loss transformation and even experienced a really tough hormonal imbalance. This led me to my passion of education in functional nutrition. I understand what it feels like to go through a hormonal journey myself and want to ensure no one ever feels alone on their own!
I absolutely love working with women who have complex health issues such as hormonal imbalances, thyroid issues and gut issues. Helping them find their light and gain back their health is my true passion.
Hi there! I'm Mallory and I'm a Registered Dietitian living in Highlands Ranch, CO! I have a Bachelor of Science from Colorado State University, and a Master of Science from Central Michigan University. I have an extensive career working in clinical nutrition and have been coaching since 2017. My mission is to help busy, burnout people fuel their bodies like the athletes they are, heal their relationship with food, and find balance in their lives to leave burnout behind for good!

Spending 20+ years in the ballet studio, I have seen every type of unhealthy, disordered relationship with food - including my own. Seeing the dancers and athletes I spent all of my time with eating for smaller bodies rather than strength or to fuel their passion pushed me to not only repair my own relationship with food, but pursue a career helping others have a happy, healthy relationship with their plates and bodies. I have worked with athletes of all abilities, including triathletes, professional dancers, including the Denver Broncos Cheerleaders, to bring my mission to life!

I have a passion for helping others who struggle with feeling too busy and burnt out because... That was ME for so long! I have spent the majority of my adult life working multiple jobs, always tackling more than one goal or project at once, and putting taking care of myself on the backburner, only to find myself burnout, uninspired, and chronically exhausted. My dream is to help my clients embrace their busy lifestyle (I'm looking at you, type A's!), and keep health and wellbeing as a priority.

A little about me... I am an avid marathon runner, trail runner, and yes, dance is still a huge part of my life. I am a three-time finalist for the Denver Broncos Cheerleaders and remain involved in the Denver dance community. I love to be outdoors in this gorgeous state, dragging my husband and our doggo Willa on any hike I can! I also love bringing my love for nutrition into the kitchen and whipping up new recipes and cooking for others.

I am so excited to be joining this incredible team of coaches and can't wait to help you reach your goals!
Coach Melanie
BS, RD, LDN
Hello lovelies! My name is Melanie Levine & I am so thrilled to be a part of the DLDNation team & community! I am an RD/LDN and received my bachelor's degree in Nutrition and Dietetics from The Ohio State University. I have coached functional fitness since 2017 and have experience working in an inpatient clinic setting as well as outpatient nutrition counseling for pre/postnatal women and lactation.
I was born and raised in Buffalo, NY but my heart belongs to the mountains. I am a military wife, so we have bounced back and forth between NC and CO and will be finally settling in Colorado Springs for good. We just renovated a camper to comfortably transport our four dogs during the move and to adventure across the country. I have two Dobermans and two rescue Pit Bulls, and they are my everything... you can often find me taking close-up snout photography. My other interests include hiking, downhill mountain biking and functional fitness.
My love all things fitness started in high school as a powerlifter and it inspired me to move towards a career in nutrition. I have had a lot of ups and downs in my own wellness journey, but I have found I thrive in providing a bridge of knowledge to others with assisting them in pushing past physical and mental barriers to safely reach their goals. Being a part of DLDNation team is a dream come true and I look forward to pouring my heart into supporting & empowering each of you in your fitness and nutrition endeavors. #DoGreatThings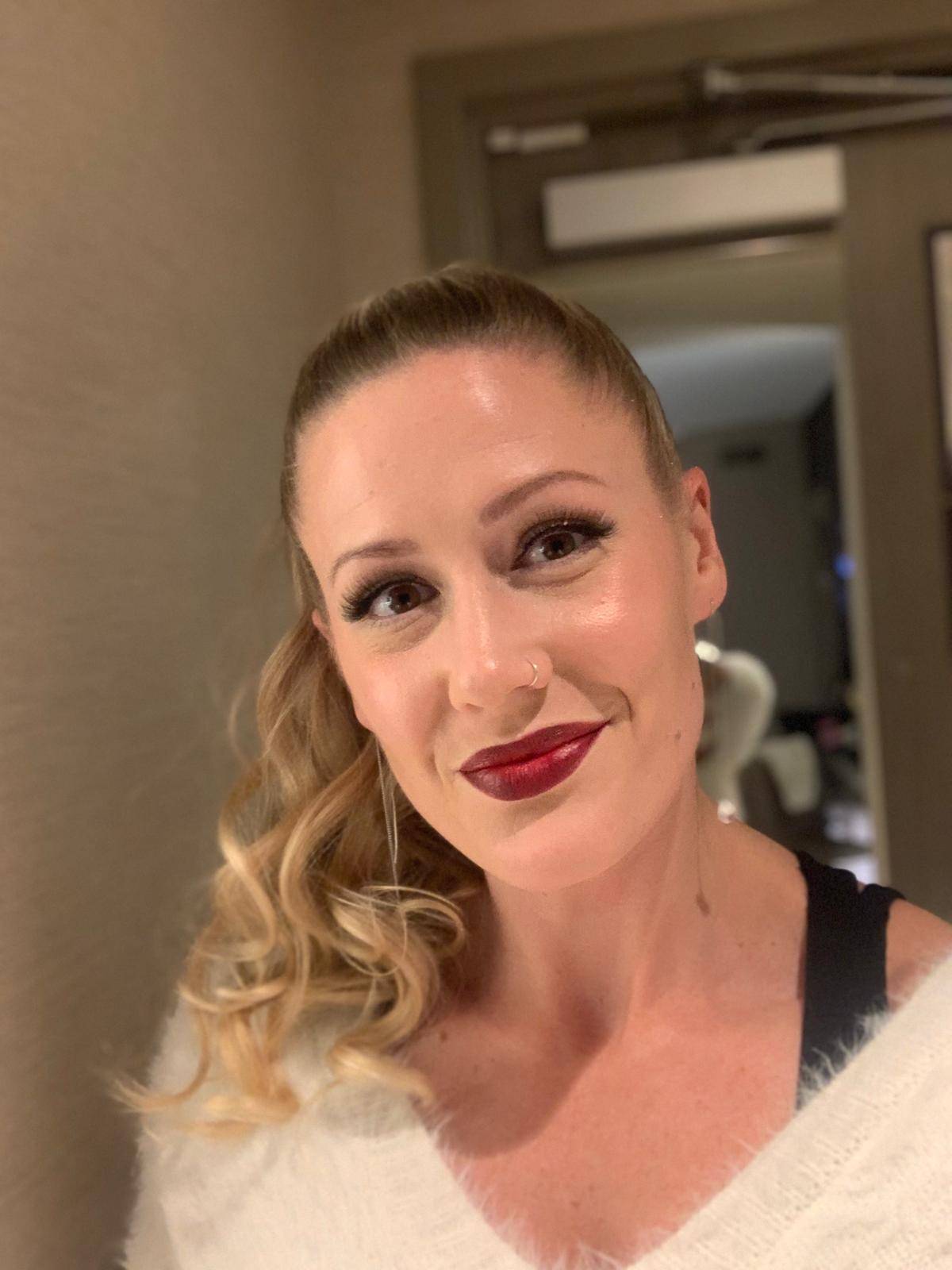 Hey DLD fam!
I'm Arianna, you're so welcome to call me Ari!
I was born and raised in Little Rock, Arkansas, and currently living in Austin, Texas. I have my Bachelor's degree in Statistical Science and a minor in Health and Physiology. I am certified through NASM and OFNC.
I grew up as a competitive swimmer, which gave me my love for movement. When I left swimming, I knew I wanted to continue being active. I started off with barre classes, then dabbled with HITT style training, and finally found myself in the weights section at the gym -- and I absolutely fell in love with lifting. There is nothing like the feeling of empowerment that comes from lifting some heavy a** weights.
Through my Health & Physiology minor in college, I also fell in love with the nutrition side of things. I love educating clients on all things nutrition!
I've been on the DLD team as a client, and now I am SO very excited to be your DLD coach! I love fitness, and I love people, so naturally, helping people achieve their fitness goals is my dream come true. I cannot wait to be your coach, hype you up, and give you all the education along the way, and help you crush your goals!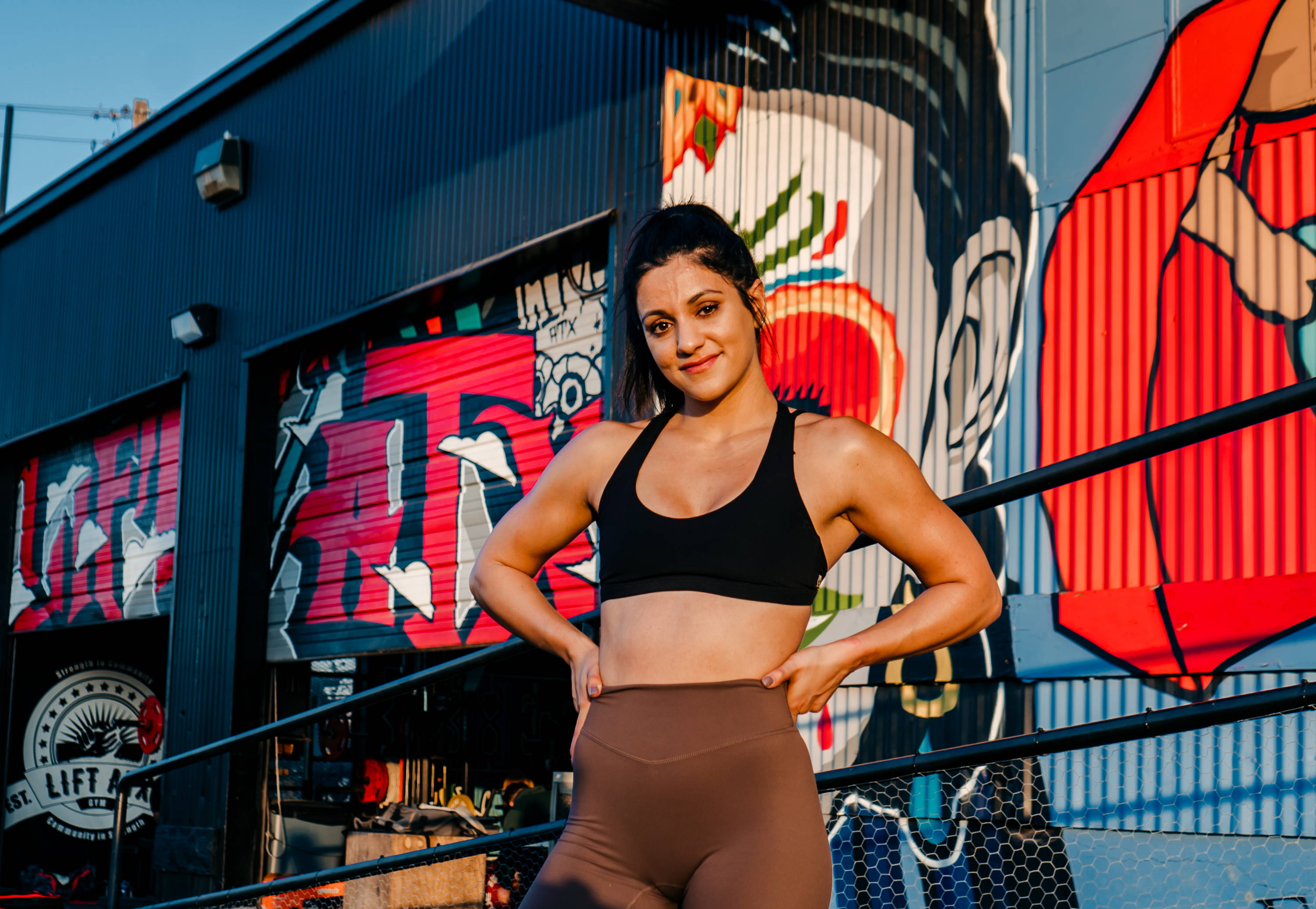 Coach Holly
CPT, PNL1, OFNC, Advanced Hormone & Labs Course
Hey there DLDNation fam! My name is Holly Bieber & I'm SO incredibly proud to be a part of this wonderful community!
I was born & raised in Chicago, a true Midwesterner through & through, but the mountains called, so I'm currently living in Denver. I love all things outdoors, sippin' good coffee, cookin' up macro friendly meals (documenting it on the internet), & connecting with other humans!
My own transformative journey as well as the inspiration to dedicate my life to helping other people on fitness journeys of their own began right here with DLD…
After graduating college and losing the structure of organized sports, my health fell to the bottom of my priority list. Over time, I lost sight of who I was. When I looked in the mirror, I didn't recognize the woman looking back at me. I felt sluggish, tired, & frankly, lost. I wanted to take control of my life. At first, I thought I just wanted to quietly shed a few pounds & be on my way. But what I discovered through the process of physically challenging myself was something so much richer. I found out that I am completely in control of my life. Through the support of DLDNation, I was able to heal my relationship with food, learn to love my body, & step completely out of my comfort zone in order to discover the most powerful version of myself. But unlocking that power within myself wasn't enough. I felt compelled to pay it forward by helping other women fall in love with themselves & find their power as well!
My philosophy as a coach is to meet you where you're at, to provide a realistic plan of action that aligns with your goals, & to help you practice self-compassion while challenging you to achieve more than you ever thought possible!
I'm so dang excited to give back to the community that changed everything for me! Let's do this!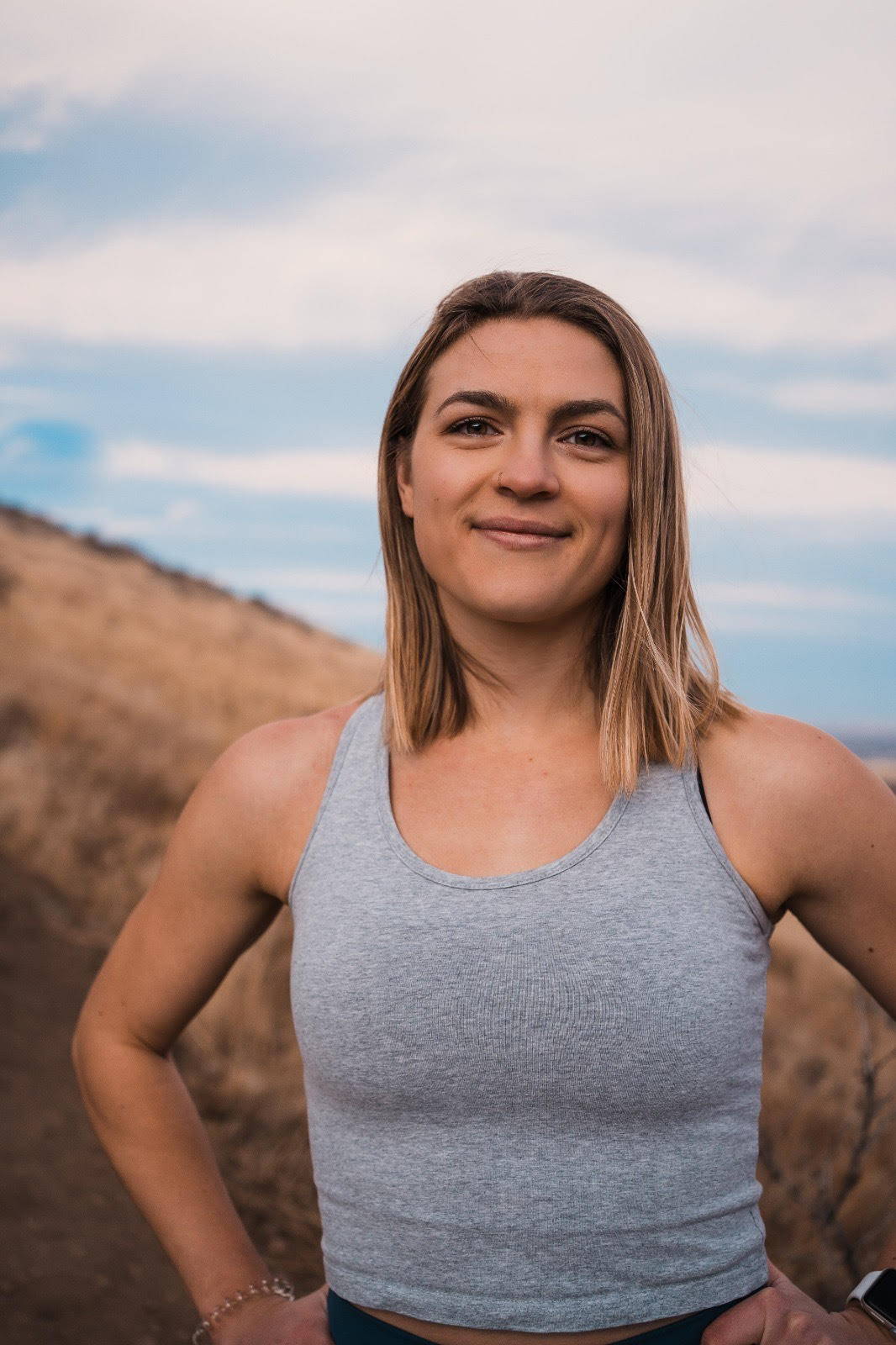 Coach Kasey
MS, RD, CPT, CDCES, DPP Lifestyle Coach
Hi DLDNation! My name is Kasey Hageman and I'm THRILLED to be joining this team. I am an RD and received my Master's Degree in Allied Medicine and a Bachelor's Degree in Education with a focus in Sports & Leisure Studies from THE Ohio State University. I'm passionate about all things health, nutrition, and fitness.
A little about me ... I'm currently based out of Columbus, Ohio and I have one dog (Ash, an Australian shepherd mix) and two cats (Albus & Arya). You could call me a book lover as all three of my pets are named after characters in books :) In my free time you can find me at the gym or doing home renovations on the fixer upper I recently purchased. Yes, I am living a true HGTV lifestyle! I also love to travel. Some of my favorite places I've been to include Australia, New Zealand, Bonaire, Hawaii and the Virgin Islands.
My journey to becoming an RD and coach began almost 10 years ago when I was diagnosed with an autoimmune disease, psoriasis. Motivated by my frustration to reduce my symptoms and gain some control back over my health/body, I found that nutrition was the answer to controlling my symptoms. Over the past 10 years, I've spent a significant amount of time learning about how the human body works and ways to support and prevent chronic disease through nutrition and lifestyle changes. My wellness journey gave me my life back and then I realized that my mission was to help others prevent and manage chronic diseases and gain their health back too!
As an RD, I help you create a sustainable lifestyle that is based on your individual needs and preferences. I believe that diets and poor fitness practices need to GO (goodbye yo-yo dieting!). It is possible to eat amazing food, drink alcohol, exercise (because you like it) and have a body that you love! The best part - I want to show you how!
I'm excited to get to know you and to help you reach your health and fitness goals!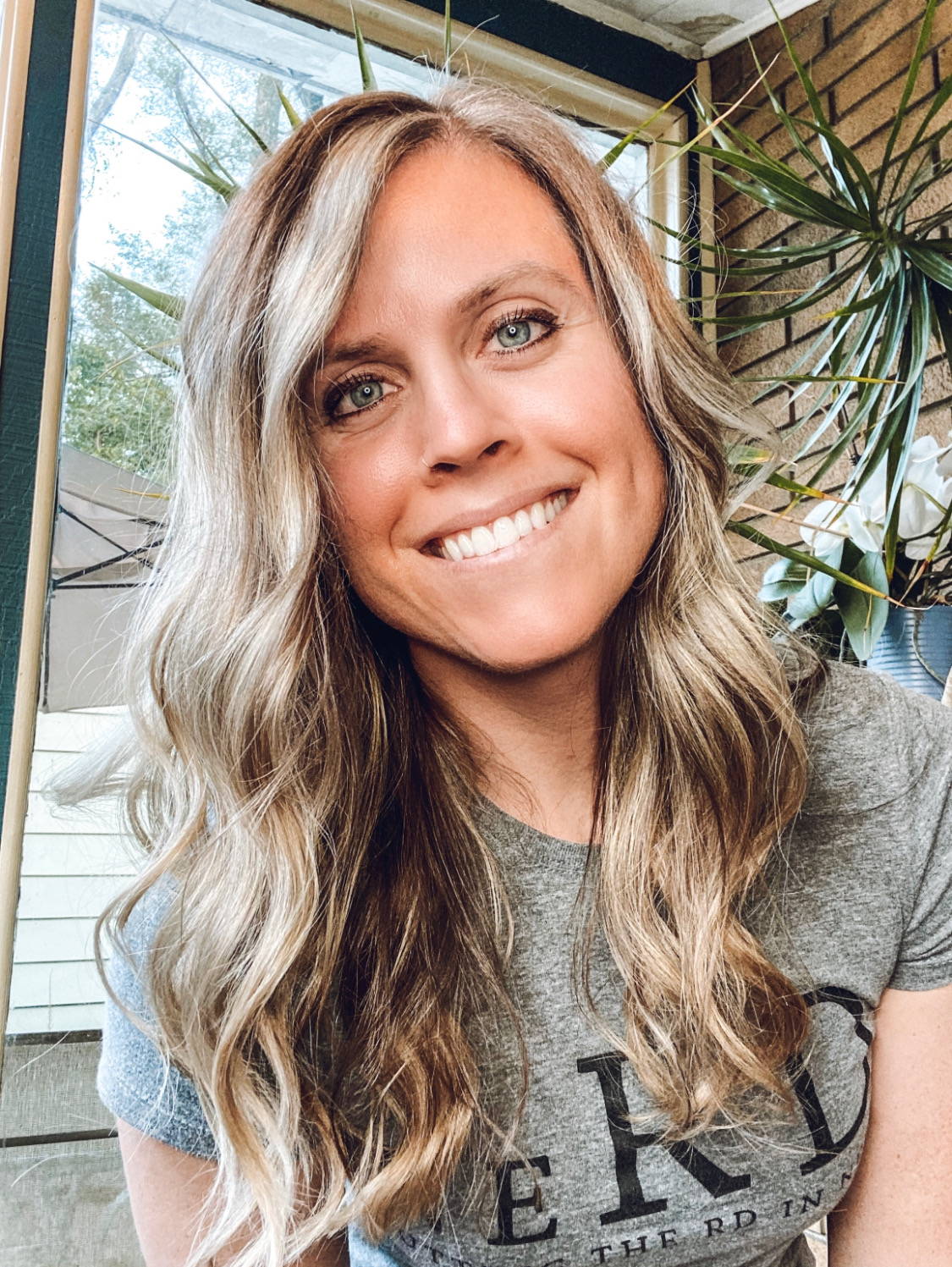 Coach Massi
Macro Nutrition Coach,ACE CPT,
Zumba Instructor
My name is Masiel but my community calls me Massi. I'm the proud daughter of immigrant parents from the Dominican Republic. Growing up as an Afro-Latina, I didn't see myself represented in the media as what health + success could look like and after going through a weight loss journey myself, I wanted to become the role model I wish I had.
In 2012, I was surviving a breakup and was deep into eating my feelings. A few months into my "new single life", I realized I didn't fit into any of my clothes anymore. After feeling embarrassed about what I'd done to my body, I signed up for the gym (like I had 735 times before). But this time was different because I discovered Zumba and fell in love.
I loved Zumba so much that I decided to become an instructor. My passion grew beyond the gym class walls and morphed when I became a personal trainer. Every week, women would approach me in class and ask me how I did it and how they could do it too.
Since then, I have taught Zumba classes, created outdoor bootcamps, and trained women at the gym and in their homes. But after years of training, I realized I needed to incorporate an education about the #1 thing that was missing: nutrition!
I'm a foodie so I decided to create my own cookbook with culturally friendly recipes. I taught clients how to eat: Mofongo (garlic flavored mashed plantains), Moro De Quinoa (rice and beans with coconut milk), and Abuela's Albondigas (my Grandmother's Meatballs), as well as the American staples like french toast, protein pancakes and Banana Bran muffins -- all with a healthy twist!
To tie it all together, in 2020, I completed a Macro Nutrition Coahing Certfication and as a coach I have focused on the nutrition aspect of health and wellness.
My approach to wellness is holistic and revolves around three pillars:
- Mental health (which impacts your mindset)
- Nutrition (creating a sustainable calorie deficit via nutrition that is culturally informed)
-Fitness (learning to lose weight and keep it off)
Becoming a coach has helped me understand that we CAN have it all without giving up the core of who we are and I am so excited to be a part of the DLD team and can't wait to continue helping women change their lives!
Coach Courtney
RN, BSN, PN1, OFNC
I am from Maine where I work as an RN in Wound Care. I have my Bachelor's degree in Nursing and I am certified through Precision Nutrition, as well as OFNC.
You can find me hiking every weekend with my fiance, Curran. The white mountains of New Hampshire are my all time favorite! We are currently working on completing the 48 4,000' in NH and the 14 14,000' in ME. We just adopted an Austrailian Shepherd puppy that will grow to be the best hiking girl!
Two years ago I signed up for coaching through DLDNation. I had no idea at the time how much of an impact this company would make on my life. Through coaching I have learned so much about myself and my body. DLD has impacted my life not only through nutrition and fitness but also through lifestyle and mental perspective. As the years have passed, I have been in awe of the immense growth that DLD has seen. The quality of coaching and resources that are provided to clients is unmatched. My years as a client with DLD have taught me the values of this company and the skills to be the best coach possible for you!
The industry was once unknown to me and now to be apart of it with my very own team of clients is still so surreal. I can't wait to empower women and show them that a healthy lifestyle is 100% obtainable. Your health doesn't need to be put on the back burner. It is possible to prioritize your own health while continuing to juggle your busy life, kids, school, work, and social life! There is no better time to start than right now! I can't wait to help you navigate this journey and change your life in the same way that mine has been changed through DLDNation!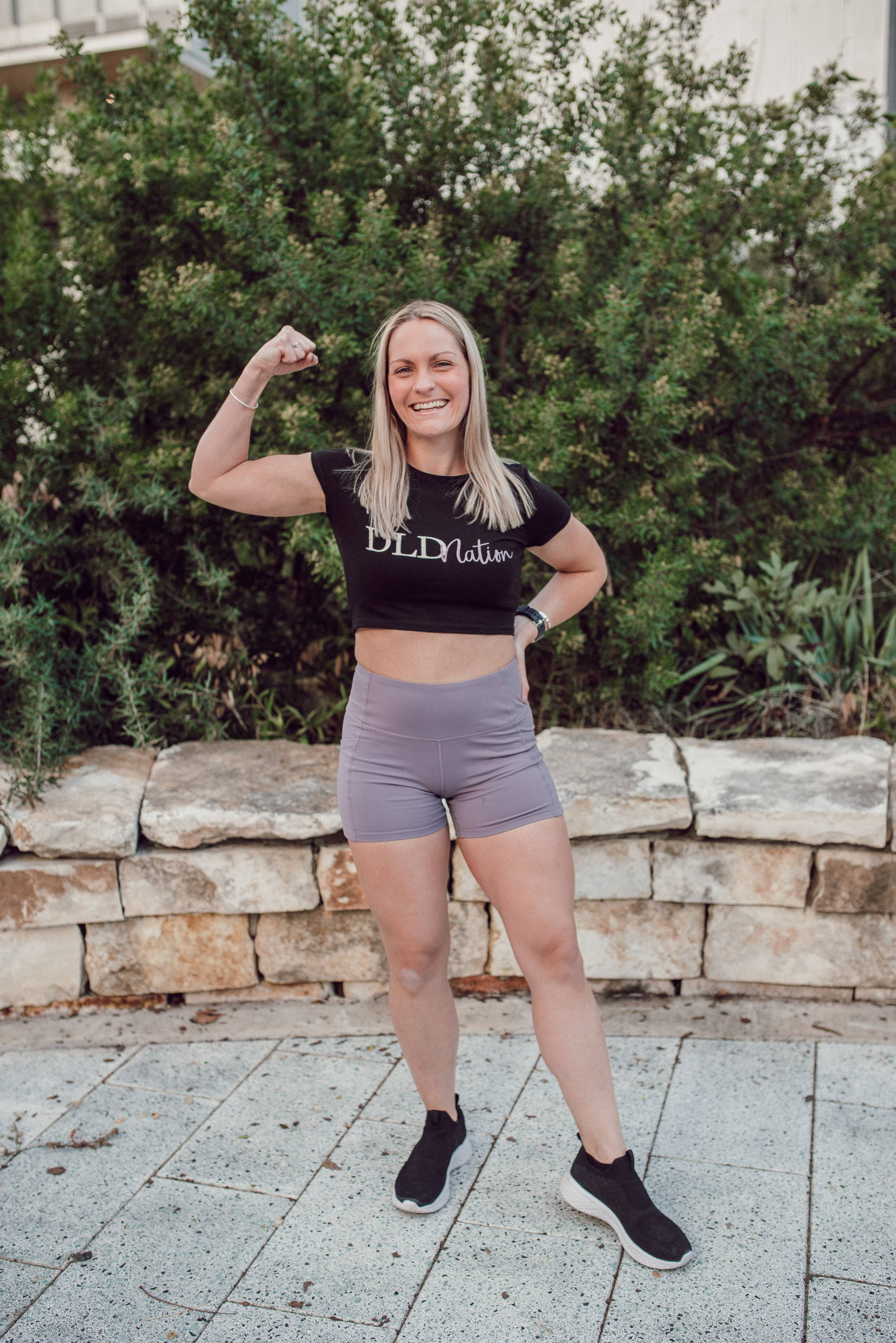 Hey there DLDNation! I am PUMPED to join this amazing team of talented coaches and educators! My name is Sarah Lilly Rhea ("Ray") and I have a passion to help people LEARN, GROW, and THRIVE. I've been working as a RD since 2015 and received my Master's Degree in Nutrition from Case Western Reserve University and a Bachelor's Degree in Dietetics at Texas Woman's University.
A little about me:
I'm a dog mama to Baci (pronounced "Bah-chi", which means kisses in Italian!). She is an Austrailian Shepherd that I adopted in 2018. This dog is literally the most chill, therapeutic Aussie I've ever met and I am so thankful for her!
I married the most amazing man in the world during the COVID pandemic in 2020. We ended up having 2 weddings due to everything shutting down: one small intimate one and then one big fun party with all our family/friends months later!
If COVID wasn't enough, another PLOT TWIST occurred in 2021 when we learned I was pregnant ... with TWINS. Yep. One for each wedding I guess?! :p
Random fun fact: I used to practice Chun Kuk Do! In fact, I traveled to Las Vegas at one point for a National Karate Tournament and got to take a mini class for THE LEGEND himself - Chuck Norris!
Professionally speaking, I have helped hundreds of amazing humans succeed through nutrition counseling in various settings including: management of endocrine disorders (e.g Diabetes, hypothyroid, PCOS, etc), weight management, athletic performance, as well as failure to thrive NICU babies dependent on tube-feeding therapy. I am a contributing co-author of the Nutrition Reference Guide at Texas Children's Hospital (specifically the Diabetes and Endocrine section), have given several nutrition-related lectures, as well as served as a co-developer of TCH's Beanie's Nutrition Weight Loss Basics.
I am a passionate educator and motivator! When I decided to become a Nutrition Coach, I finally felt like I found fulfillment in my calling to helping people break the yoyo dieting and shame cycle, improve their struggle with poor blood sugar control, as well as find food freedom. Food is an unavoidable daily necessity. However, what most people don't realize is that it has the power to set you up for success - mentally, physically, and spiritually - or it can completely derail you. Committed to your overall well being, I will show you how to take the reins of this power and use it to achieve your goals and become empowered!
@stephaniesmithfit
Stephanie Smith Fitness, LLC.
Hey Hey DLDNation!! I'm Stephanie Smith and I'm so excited to be a part of this badass team of humans!
I was born and raised in Toledo, Ohio and moved to Orlando, Florida after graduation to pursue my dream of professional dancing. I joined DLDNation as a client shortly after to help me gain the confidence I had been lacking in auditions and on stage. After just a few months of working with Dala I was IN LOVE with fitness, nutrition, and the human body.
As a dancer, I spent the first half of my life always feeling like I needed to be smaller and skinnier to be worthy. DLD taught me that strong is sexy and that our bodies are magical and if we are willing to work WITH them, they can do truly amazing things for us. The more I learned about fitness, hormones, and metabolism, the more fascinated I became. I also felt compelled to teach other women everything I had been learning. I had realized that we as women had been taught so incredibly wrong for so many years about dieting and I wanted to teach every woman alive that we don't have to be miserable to achieve our dream physique and that smaller isn't always better!
After receiving my CPT in early 2020, I began looking for in-person training jobs to dip my toe in the personal training water. However, that job
search came to an abrupt end in March 2020 when all of the gyms shut down. Not only that, but I also ended up completely losing my dancing career. I took this unfortunate opportunity to build my business and begin coaching women online. Since then I have been obsessed with learning about the female body, hormones, and metabolism to help my clients even more!
I am so honored to be on this amazing team and help you realize your full potential and gain the self-love and confidence you deserve! LET'S DO THIS!
@jocelyn_lifts
Find Your Fit with Jocelyn, LLC
Hello DLDNation! My name is Jocelyn Vink. I was born and raised in Kutztown, PA. I am 32 years old and have a Masters Degree in Medical Science. I am a certified Physician Assistant and a Registered Respiratory Therapist. I love medicine and am intrigued by science. I always knew growing up that I wanted to help care for an educate people. I have been working in a hospital setting for about ten years, five of which I have been a PA-C. After doing this for many years, I am learning that acutely with medicine I can care for people, however, with better education and preventative medicine PRIOR to ever needing to go to the hospital is where more focus needs to be. This is why I have pursued my NASM Personal Training Certification. I love the idea of educating and empowering people to take action! To learn to be the best and most healthy version of themselves what ever that may be!
I was never fit or athletic growing up. I unfortunately suffered from a lot of stress eating along with extreme restriction and binge dieting. I finally got control of my health and fitness routine in 2017. I educated myself about macros and weight training. I quickly developed a passion for nutrition and exercise. I became a member of DLD and started training with Dala about 2.5 years ago. The amount of knowledge, personal strength, and growth that I have achieved over these years on the team is exponential. This team is the best in the business. I am so lucky to have learned and been educated by them and now I am able to be a coach so I con continue to help others!
I am so excited to work with ladies to help educate and empower them in the same way this team has for me. My passion is now to help ladies find a routine that works for them no matter their schedule. Having a good balance between work life, social life, and your health is important. Learning to ditch that "All or Nothing Mentality" and make this a healthy lifestyle is where I like to focus. I want you to feel like the strongest and best version of yourself. I want to teach you and help you love the one body you are given because she is yours for the rest of your life. I can't wait to meet you and get to work!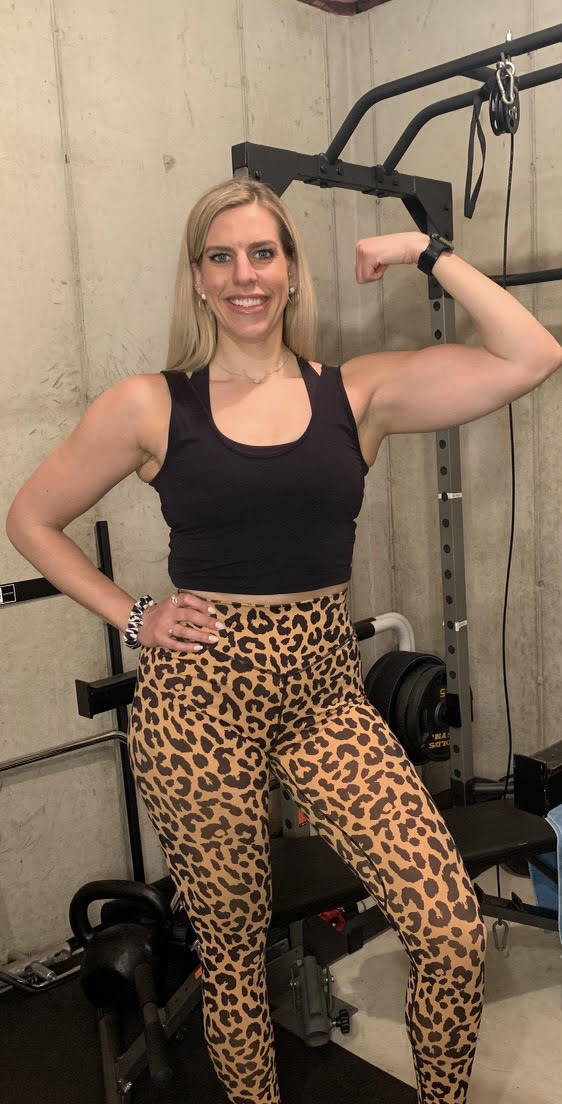 Coach Jenna
CPT, OFNC, FNMS, Pre & Post Natal CES
@jenna.lives.fit
Live Fit Initiative, LLC
I am so honored to be a part of DLD NATION & to be able to help you find and live your best life!
A little about me-
I am a wife, mother, army veteran, student, certified personal trainer and DLD Nation assistant coach.  
My fitness journey began during my senior year of college in 2015 with a new year's resolution because I was finally sick of my own shit. It was not long after that general interest became a burning passion that would change the trajectory of my life. I began learning everything I could about the science behind diet and exercise. And how human physiology can be influenced. The transformation that happened externally could not light a candle to the transformation that happened internally. I had successfully carried out a commitment to myself for the first time and that felt so empowering. I had also achieved a sense of resiliency that allowed me to believe I could make it through anything.
Shortly after, my life took a turn and that that theory was put to the test. The years 2016 and 2017 were the hardest years of my life. In those two years I was broken down, demoralized, and almost convinced I wasn't the strong woman I thought I was. The resiliency I had found in just that previous year saved my life more than once. It gave me confidence and the courage to take control of my life and seek the life I deserved. It was through this season of my life that I truly learned the influence that health and fitness can have on someone's life and solidified my passion for it.
It was then I realized I was committed to helping women discover the same things about themselves that I did through health and fitness. I hope to not only teach my clients the fundamentals of physiology and sustainable lifestyle practices but also the fundamentals of building a mindset that can overcome and persevere. I have a B.S. in Developmental Biology with a minor in Psychology and I am currently a student at Concordia University Chicago studying for my masters in exercise science and physiology and look forward to consistently learning and growing for my future clients.
"You can do hard things."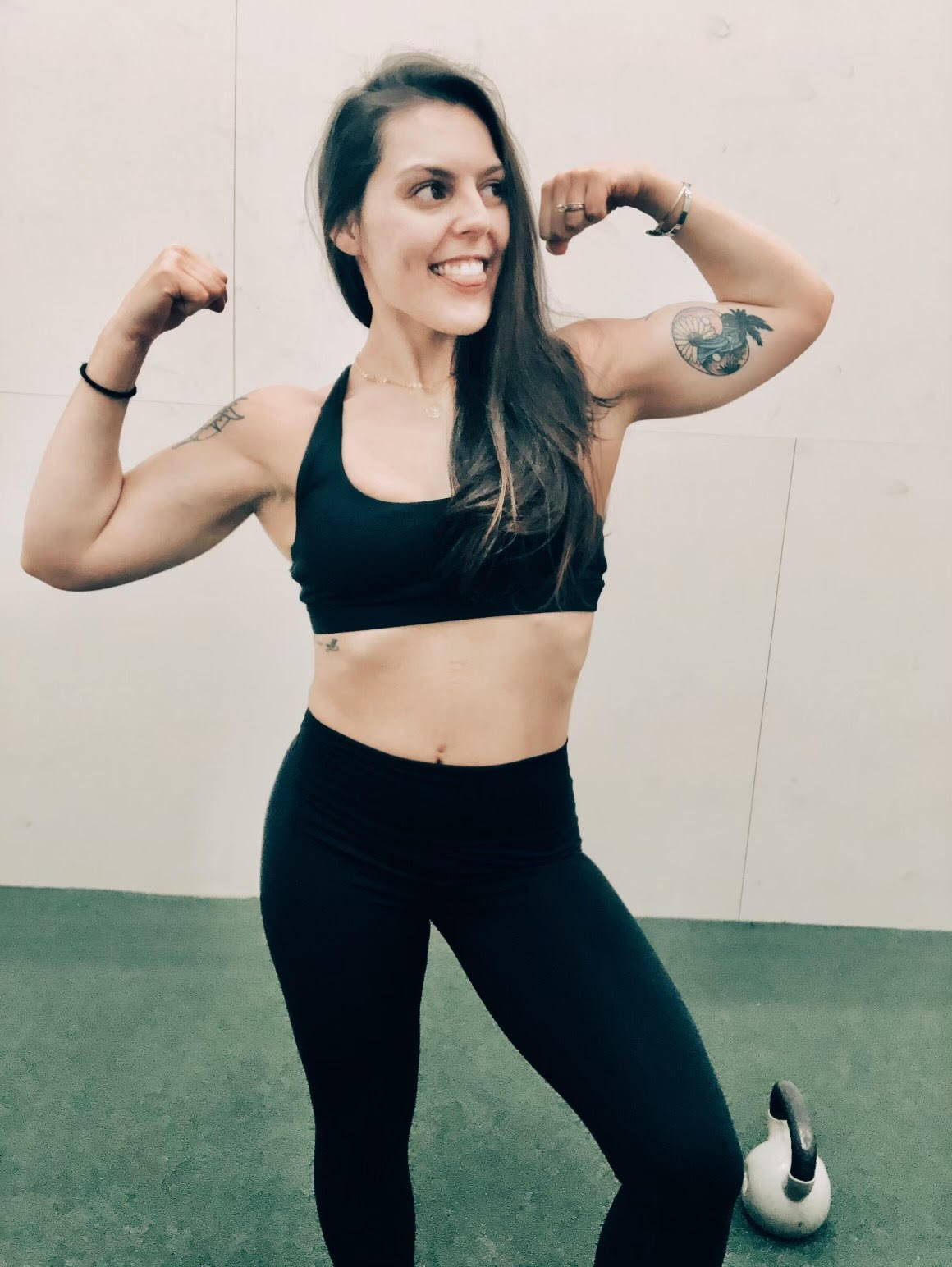 Coach Spencer
CPT, Certified Strength and Conditioning Specialist
@spencer_desiata
Health & Humor LLC
WHAT'S UP DLDNATION! My name is Spencer Desiata (or as many of you might know me better for - coach Maddy's fiancé)! Just like Maddy, I was born and raised in Rhode Island but we just made the move to South Carolina building our dream garage gym and exploring new opportunities in life - just like this one with DLD!
During my football days I hit 330 pounds but not in the healthiest way...I knew I needed to take charge of my health if I wanted to continue being an athlete for years to come. That's when I really dove into learning more about how to feed my body properly along with powerlifting and finding my place/passion at the gym. Now I am currently a CPT and a certified Strength & Conditioning Specialist who helps others uncover their full potential.
I know what it feels like to be at the absolute unhealthiest point in my life and how rewarding it was to climb out of that place. I couldn't have done it without some amazing coaches along the way which is why I want to be that coach for others. I cant wait to have the opportunity to work with so many great individuals on THEIR journeys to becoming the absolute best version of themselves!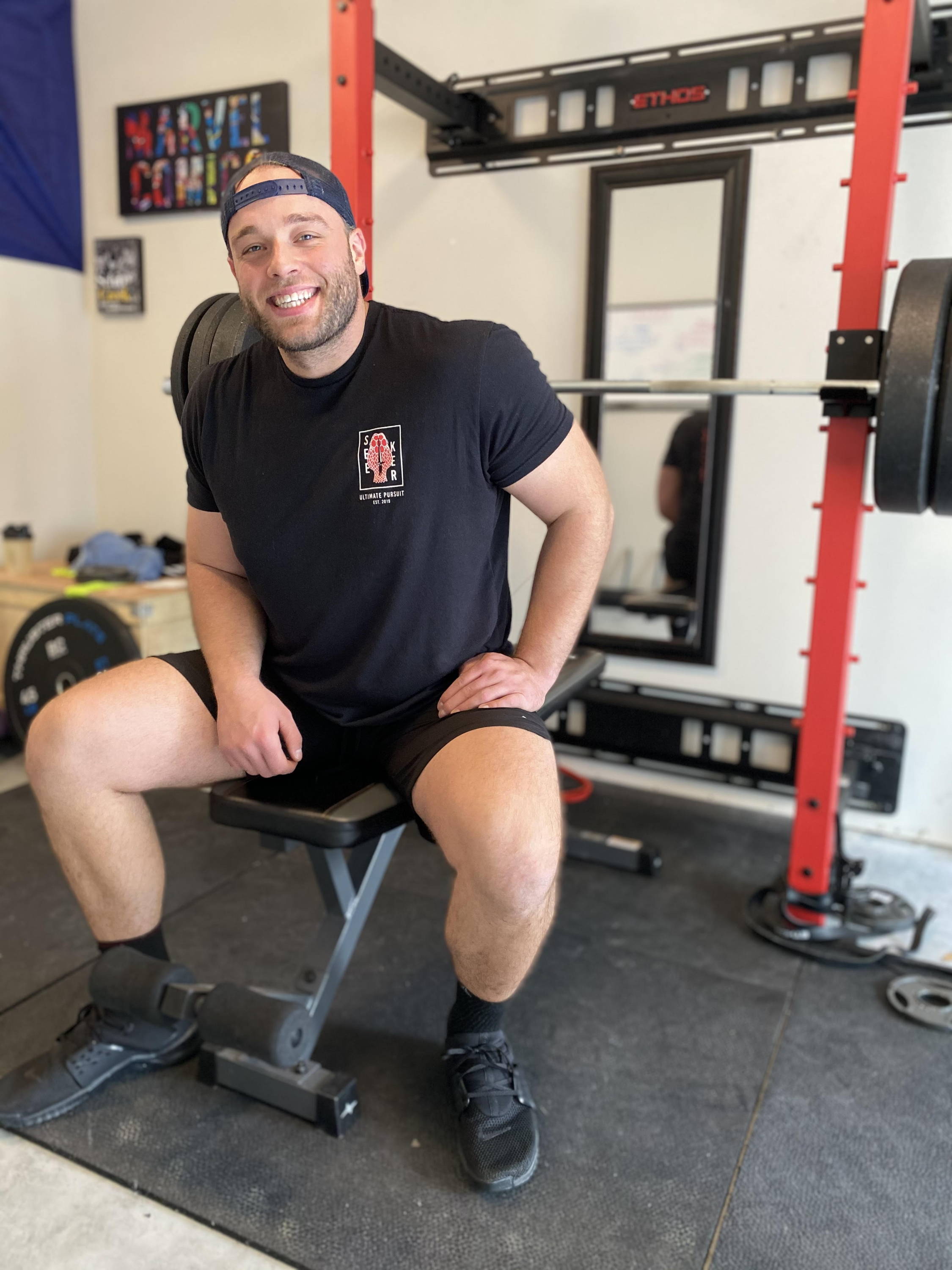 Hello friends! I'm Gianna - Registered Dietitian, NASM Certified Personal Trainer, Certified Barre Teacher, dog lover, and ice cream enthusiast! I am born and raised (and currently residing) in Denver, Colorado.
I found my love for nutrition and fitness after struggling with it myself for years. After being diagnosed with PCOS at 15 and having several family members struggle with autoimmune diseases, my interest in how nutrition could affect our symptoms was sparked! With my PCOS diagnosis, I was never told by any doctor how impactful changing my nutrition and training could be! I battled a vicious yo-yo dieting cycle for years trying to figure out my body. Finally, I realized making small and sustainable changes adds up over time and creates lifelong habits and success - goodbye yo-yo dieting!
Now as a RD I love helping others create sustainable nutrition and fitness habits that will last them a lifetime! I know what it can be like to feel like there's no solution or hope to reach your goals, but I am here to tell you, there is!! My coaching philosophy is backed by the belief that we are all unique, is rooted in evidenced based recommendations, and my favorite phrase "we work food into your life, not your life around food". Together we will create sustainable and healthy habits that will transform your relationship with nutrition and fitness.
Outside of coaching you can find me spending time with my family, friends, fur-child Finn, traveling, finding the best local food, watching Gilmore Girls, or cooking up new desserts in the kitchen!
I am so excited to be part of the DLDNation family and cannot wait to help you reach your health and fitness goals! Through kindness, support, and a whole lotta hype we will conquer your goals and change your life together!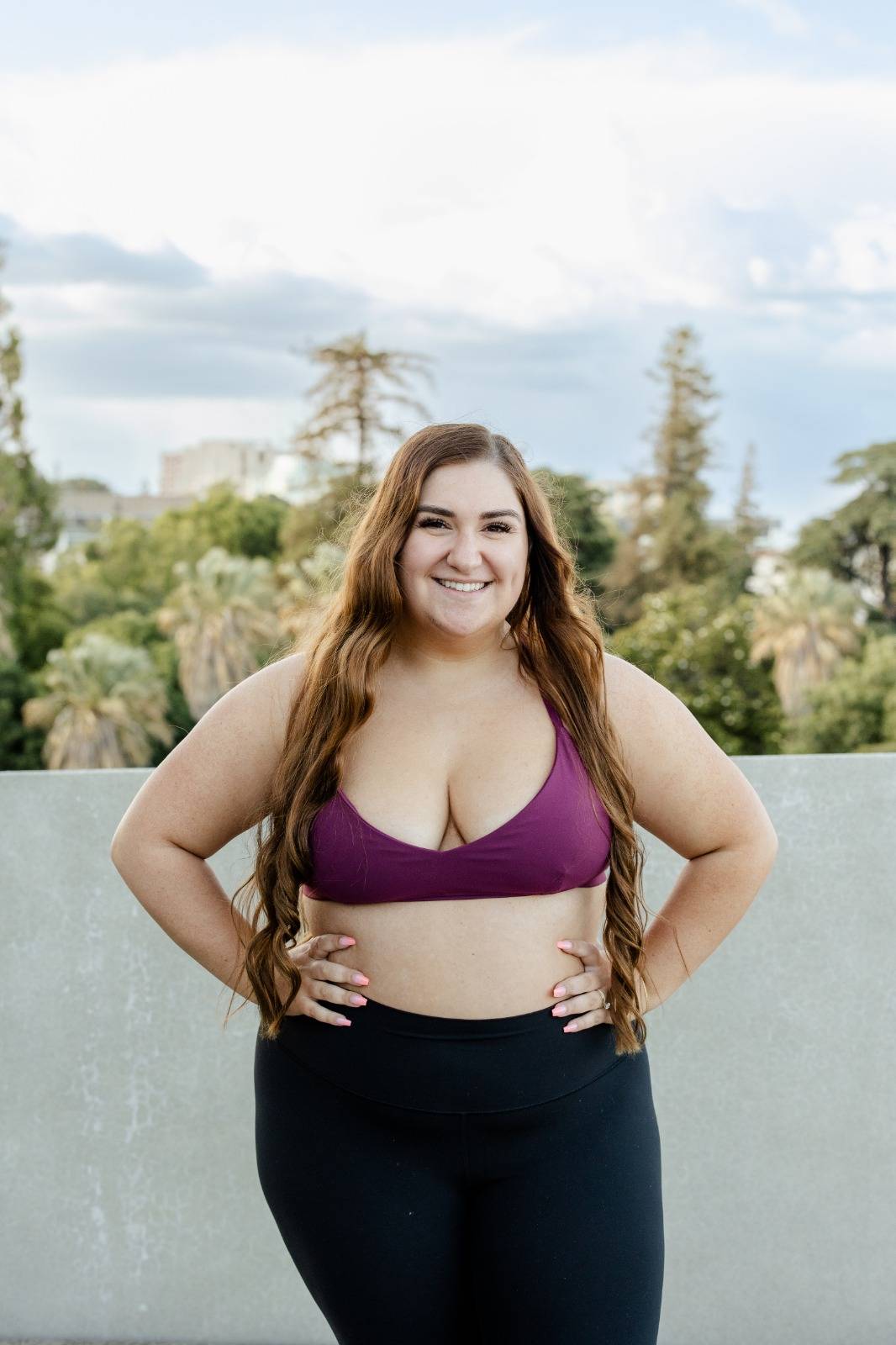 Coach Hannah
NASM Certified Personal Trainer, FNMS, HMCC, OFNC
Hey I'm Hannah! I was born in Vermont, but raised in Northern Virginia and I currently live across the river from our Nations Capital.
 Growing up, I played soccer nearly every season while also running 100m and 300m hurdles in High School. However, in my personal life I am the youngest of 2 brothers. This motivated me to not only be a supporter of women in sports, but to never be afraid to be one of "the boys." This drove me to further grow my love for fitness through weightlifting when I was 15 and I never looked back! Being in this field for 11 years, and achieving my NASM Personal Trainer Certification, has inspired me to help family and friends how to overcome their hurdles in the gym and find their inner badass.
After graduating James Madison University, I explored my degree of Hospitality. During this time, I gained new insight as to how much I enjoy human interaction and serving others. Seeking an outlet that combined both fitness and social passions, DLD combined the best of both worlds.
Beginning my journey with DLD, I started off as a client with Sean. I know the first hand experience of going into a new fitness world (and the anxiety that comes with it.) DLD is a camaraderie, support system, and above all else—family. I know every woman will discover the same self love and confidence with DLD. My goal is to guide you on this incredible life changing journey, push you past your comfort zone and celebrate every single win—both mentally and physically.
I am SO excited to begin working with you and having you see everything you are truly capable of. You deserve to feel confident in your body and live a life with the ultimate food freedom. I cannot wait to meet you and make your fitness goals a reality!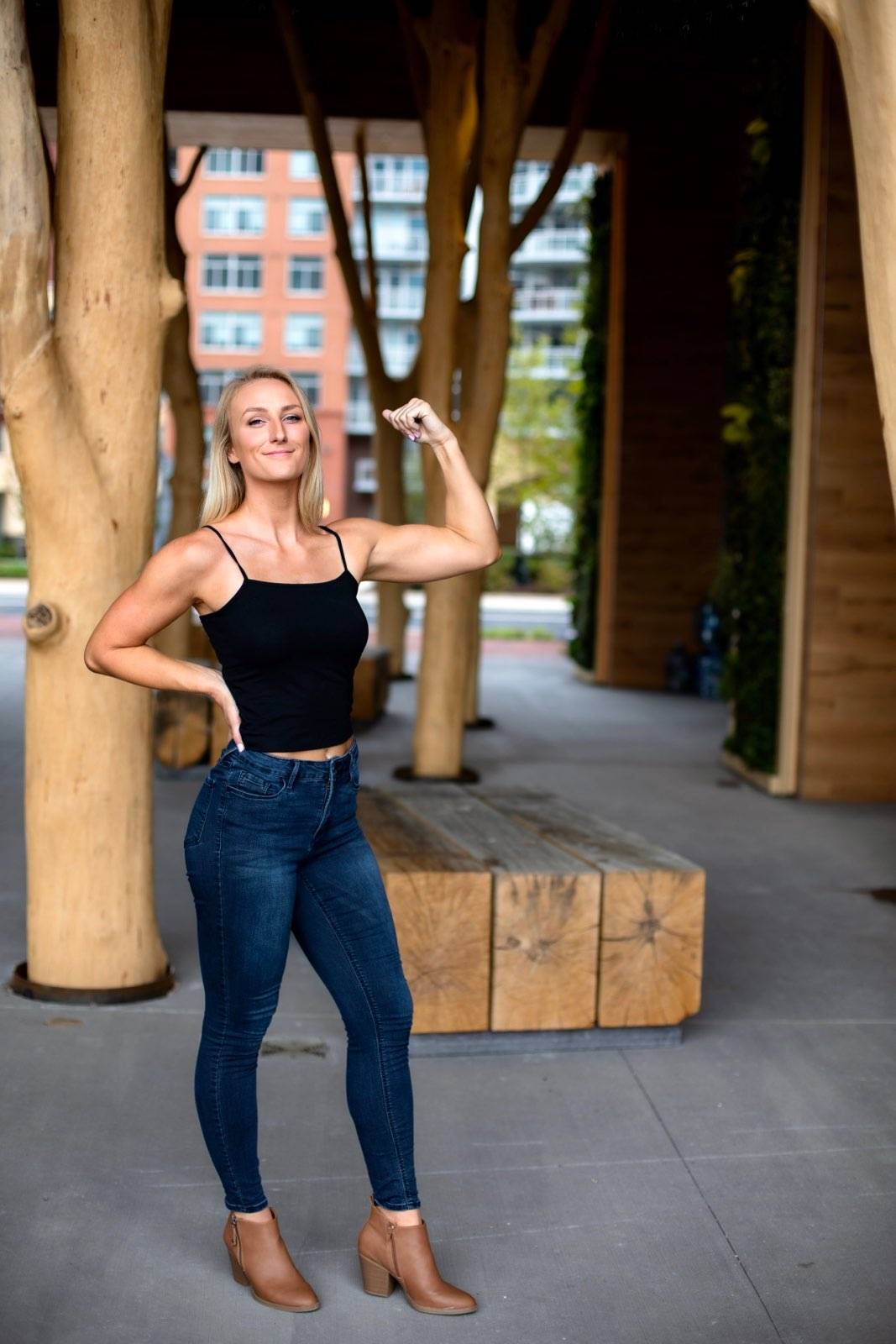 Coach Maddy
NASM Certified Personal Trainer, CNC, FNMS, OFNC Coach
@maddy_cusumano
Health & Humor LLC
Hey everyone! You can call me Maddy! I was born and raised in the smallest state in the country, Rhode Island! I have been here for my entire 24 years on this earth! My fiancé and I will be making our first big move down to Bluffton, South Carolina at the end of 2020 to stretch our legs and enjoy new experiences.
I grew up playing sports of all kinds but really started taking interest in the gym at 17 years old after watching my mom go through an incredible weight loss and fitness journey. Starting out I was terrified to go to the gym alone in fear of "looking silly" or "messing up" and was so blessed to have my mom practically hold my hand while I got my feet wet and learned about this new environment. Eventually I got comfortable being there on my own and experimenting with different kinds of workouts.
I went to the University of Rhode Island to study human development and family studies and had always imagined a future working with children and families. However, right after graduating college my love and passion for fitness and health couldn't help but overpower my degree and plans for the future. With encouragement from my family I decided to get my NASM CPT, leave my nannying job and officially become a personal trainer!
There's something about being that hand holder for someone (just like my mom was for me) that makes my heart so happy. I know first hand how intimidating and overwhelming navigating the gym and an entire health journey can be. So being able to offer guidance, support, and structure to someone in those shoes makes me feel like I have a true purpose.
I am so excited and feel so blessed to have found my way to the DLD team! I'm a firm believer that any and everyone can become a better version of themselves and enjoy the entire process of doing so. I cannot wait to continue helping more individuals absolutely thrive and become the best versions of themselves!
Coach Maleah
RD, CPT, FNMS, OFNC, CES
@maleahgracestaton
Maleah Grace Nutrition, LLC
California girl born and raised, currently living in Japan as the wife to a jet pilot. Growing up as a swimmer/dancer/gymnast, I always knew that health and wellness were important. Throughout college, I found my love for weightlifting and functional training, as well as how insanely cool our body is when it comes to nutrition!
Nowadays you will find me teaching and practicing yoga, weightlifting and functionally training, and training for my first triathlon! My process of becoming a Registered Dietitian affirmed that I wanted to help people to feel their best, both in the gym and out. Not just for a few weeks, but for life. I know that living a healthy lifestyle is achievable; everyone can do it! On your first try or thirtieth. Being an RD: Means I am legally able to write full meal plans (not just macros), as well as work with those with any preexisting medical conditions like type 1 and 2 diabetes, PCOS, thyroid disorders, anxiety and depression, kidney disorders and more. Registered dietitians use clinical and evidence based knowledge with all walks of life, ages and conditions. No more yo-yo or crash diets, just customizing our healthy choices so they fit into our current (and future) lives!
The beauty of a truly healthy lifestyle is that it can be customized no matter what stage we are in or what our goals are. So I am here to help you optimize your nutrition and training to help you reach your goals, while keeping a healthy relationship with food and your incredible body!
Coach Madison
EP-C, CPT, PN L1, FMS/FCS, FNMS, OFNC Coach
@trainwithmadison
Train with Madison, LLC
Hey y'all! I'm a coach and trainer, a military wife, and a dog momma! Although I'm a Georgia girl through and through, the Navy has us currently calling California home!
I found my love for health and fitness while in college studying Exercise Science. I initially graduated wanting to go on to further my education in Physical Therapy, so I starting working as a Rehabilitation Specialist in Chiropractic. Working one on one with clients in that practice, I began to write training programs for clients graduating from their rehab programs. Moving clients on from corrective exercise to training suddenly became my favorite part of the job, and soon turned into my career as a personal trainer and online coach!
I am now a certified Exercise Physiologist, Personal Trainer, Group Trainer, and Exercise Nutrition Coach. I also just recently became FMS & FCS certified after studying corrective exercise under some of the brightest names in functional movement, giving me the tools to combine my love for prehab and training.
I am so excited to join the team at DLDNation, to be able to help even more people reach their health and fitness goals! My mission as a coach is to help you achieve those goals in a way that is both sustainable and enjoyable, and to watch you flourish as you live out this journey with abundance, not restriction!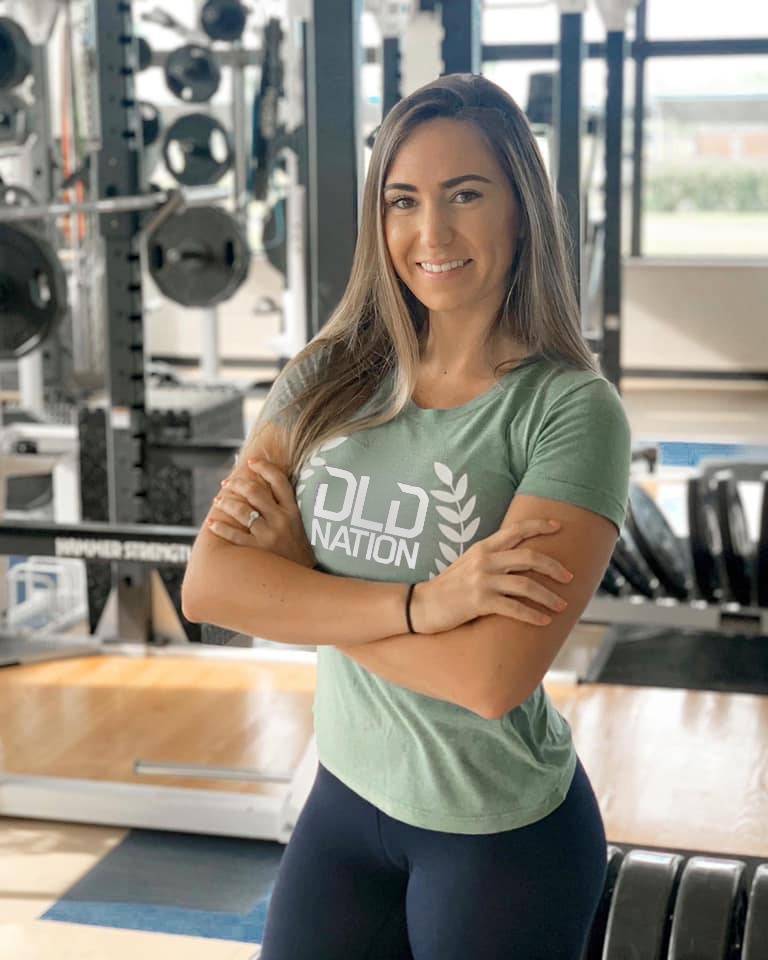 Head Assistant Coach Lauren
RN, BSN, PN L1,
FNMS
@thrivingwithlauren
Thrive Health & Fitness Coaching, LLC
Adventurous soul, avid traveler and Colorado resident.
I am an experienced registered nurse with expertise in postpartum and breastfeeding mamas. I am here to meet you where you are. I am here to empower women; to help you step out of your comfort zone and achieve things that you never thought possible. I fell in love with weight training when I was in college, however I had zero knowledge at the time about what a healthy diet was. Once I discovered the power of nutrition, I wanted to learn more. So, I got my Precision One Nutrition Certification in order to properly educate myself and others.
Being a DLD client before coach, I know what it's like to be in your shoes. I have been so ingrained in this community, I completely understand how this process works. Having Monika as my coach and mentor for over a year was the best decision I could have made for myself. I am stronger physically, mentally and emotionally than I ever could have imagined. And my "gains" reach far beyond just physical fitness. I feel completely in control of my health and well-being, and I want to help you do the same. Every single woman deserves the confidence, self-love and happiness that can be gained from this journey.
The DLD community is one of the most supportive and thriving groups of its kind in the fitness industry. The unparalleled education, resources, support and encouragement will (quite literally) change your life.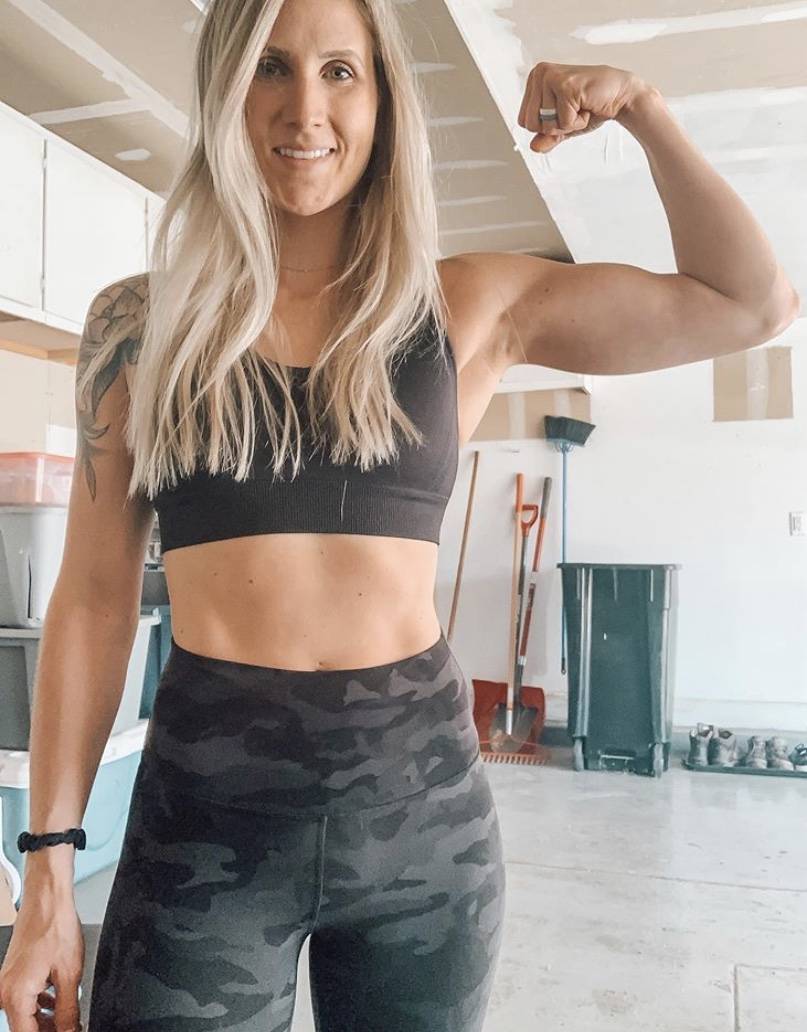 The Pacific Northwest is home, but I currently live in Southern California with my fiance and puppy.
My journey to health and fitness began my freshman year of college as a way to help me cope with some pretty intense anxiety. However the gym quickly turned into a hobby I loved. I competed in and placed in my first bikini competition and was hooked on lifting, eating healthy, and competing. But as I tried getting back to "normal" eating habits and exercise routines after my show, I struggled. I dove into learning more about nutrition and realized that the diet and fitness industry promotes such restrictive unnecessary methods (ugh). I loved learning about the science behind nutrition and switched my major to nutrition and dietetics. I became so passionate about preaching to others that fad diets and deprivation were unnecessary to lose weight, get fit, and be healthy.
While I was in school, I would help friends and family start or continue their journey to health without restriction. I also started sharing my health journey and my nutrition knowledge on IG. I started working with women on their nutrition and fitness and never looked back - I truly love my "job" and oftentimes it doesn't even feel like a job!
I love seeing my clients get physical results, but I am obsessed with helping them with food freedom and sustainability when it comes to health. It is so rewarding when someone can finally eat a donut without guilt or stop doing 2 hours of cardio per day and start living the life they were meant to live.  
Joining #DLDNation will be one of the best decisions you make for yourself. I am excited to get to know you and help you reach your health and fitness goals! <3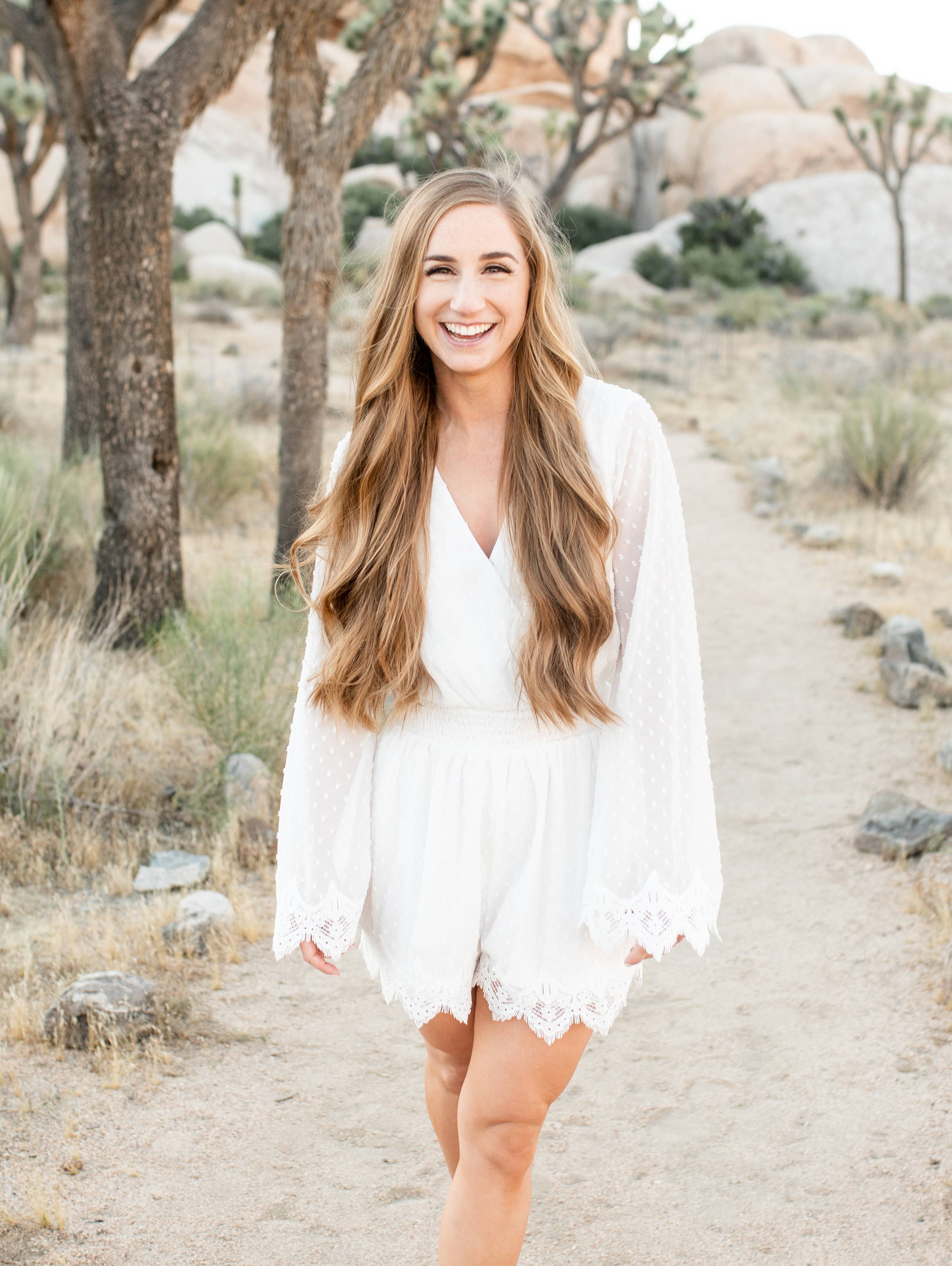 Head Assistant Coach Kristy
CPT, FNMS
I started out lost, overweight, and had no idea who I was. I spent years starting and giving up trying to lose weight and get healthy. I tried all of the fad diets and workouts. I was not fueling myself properly and was running myself into the ground, all to try to be smaller.
When I signed up with DLD I immediately knew I had been doing it all wrong. DLD showed me who I really wanted to be. I was strong, stronger than I ever allowed myself to be. I loved the empowerment from lifting heavy and showing myself what I could really do.
Everything changed. I knew I wanted to share with other women what this lifestyle has given me, so I became a NASM Certified Personal Trainer.
I want to help show women that they can rewrite their stories, decide the life they want to live, and realize they are so much stronger than they know. I work with women who are ready to put themselves first, know they are worth the work, and who are ready to be who they really want to be.
Coach Monika
RN, BSN, COO, CPT,
PN L1, FNMS
Full-time RVer with a wandering soul, but a Kentucky girl at heart.
I am an experienced ICU Registered Nurse, NASM-CPT, and Precision Nutrition Certified Coach. Spending so much time with critically-ill patients sparked my desire to begin a health and fitness journey for myself.
My fitness journey turned into a much needed self-love journey where I battled anxiety and became a much stronger and more confident version of myself. Dala and Sean mentored me through this process as their client.
I love working with women who have more complex health conditions, women who work long shifts/non-traditional jobs, and women who travel frequently.
My mission is to continue working with women of all backgrounds who want to explore and grow their strength physically and mentally.
Coach Sean
Co-owner, Life Coach and Fitness Shaman
Born and raised in Los Angeles, I've called Austin home since my junior year of high school. I moved to the capitol of Texas to swim competitively for what was at the time the best club swimming team in the country, so you could say fitness was a priority of mine from an early age! I was recruited by the University of Georgia Men's Swimming Team, where I swam under the tutelage of multi-Olympiad swim coaches, as well as strength and conditioning coaches who would later go on to win Women's National Basketball Championships at Baylor University. I soaked up as much knowledge about strength, conditioning, and fitness in general as I could during my time at Georgia (swimming pun intended).
Post-college I still found myself gravitating towards helping people improve their fitness in my spare time. Health and fitness had become so ingrained in my life that I was fortunate enough to notice a woman in the gym doing exercises I wasn't familiar with, and of course asked her about those exercises (when she was done with her workout, of course!). That woman was Dala.
In 2016 Dala started a fitness Instagram to share her fitness transformation with others and I got a front row seat as she built a following and eventually online personal training, dubbed #DLDNation by her budding community. In 2018, #DLDNation had grown so much, we realized that to help as many people become healthy and fit as possible, we'd have to team up. We quit our day jobs to do just that.
I LOVE helping people succeed and discovering their FULL potential, which I am grateful to do every day here at #DLDNation. Come join our team so we can help you change your life, just as we've changed our lives and those of our clients and community!
Dala
L&D RN, CPT, FNMS
CEO
Born a Cali girl and raised in Keller, Texas, I made my way to my home in Austin, Texas in 2009 to start my Nursing Degree at UT. After graduating from UT, I spent 5 years as a Labor & Delivery Nurse. My passion for health and empowering and supporting other humans continued to grow.
Fitness was a venture I pursued in my personal time, working to break a 10-year cycle of body image issues and a lack of understanding on how to make and keep myself healthy. In 2016 I created @dalalovesdumbbells on Instagram to share how I found and healed myself through fitness, with the hope of inspiring and elevating others as well.
When my community of clients self-proclaimed as #DLDNation, I knew we were building something special. Sean and I quit our day jobs to devote ourselves 100% to helping people improve their lives.
My clients and this community have my whole heart. I'm so blessed to wake up every day and change lives in our ever-growing family.