MEET THE #DLDNATION TEAM!
Your coaches, cheerleaders, biggest fans, and guides to the transformation you're looking for.
Coach Madison
NASM Certified Personal Trainer
Hey everyone! You can call me Maddy! I was born and raised in the smallest state in the country, Rhode Island! I have been here for my entire 24 years on this earth! My fiancé and I will be making our first big move down to Bluffton, South Carolina at the end of 2020 to stretch our legs and enjoy new experiences.
I grew up playing sports of all kinds but really started taking interest in the gym at 17 years old after watching my mom go through an incredible weight loss and fitness journey. Starting out I was terrified to go to the gym alone in fear of "looking silly" or "messing up" and was so blessed to have my mom practically hold my hand while I got my feet wet and learned about this new environment. Eventually I got comfortable being there on my own and experimenting with different kinds of workouts.
I went to the University of Rhode Island to study human development and family studies and had always imagined a future working with children and families. However, right after graduating college my love and passion for fitness and health couldn't help but overpower my degree and plans for the future. With encouragement from my family I decided to get my NASM CPT, leave my nannying job and officially become a personal trainer!
There's something about being that hand holder for someone (just like my mom was for me) that makes my heart so happy. I know first hand how intimidating and overwhelming navigating the gym and an entire health journey can be. So being able to offer guidance, support, and structure to someone in those shoes makes me feel like I have a true purpose.
I am so excited and feel so blessed to have found my way to the DLD team! I'm a firm believer that any and everyone can become a better version of themselves and enjoy the entire process of doing so. I cannot wait to continue helping more individuals absolutely thrive and become the best versions of themselves!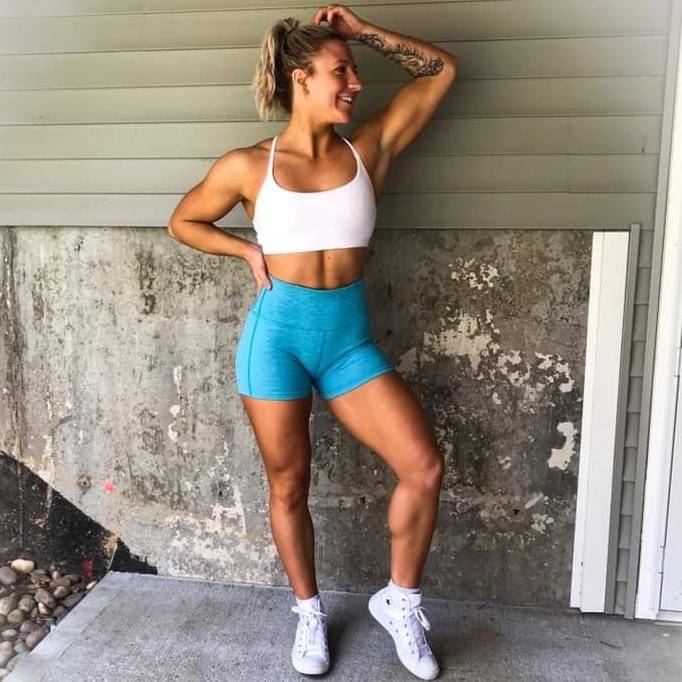 California girl born and raised, currently living in Japan as the wife to a jet pilot. Growing up as a swimmer/dancer/gymnast, I always knew that health and wellness were important. Throughout college, I found my love for weightlifting and functional training, as well as how insanely cool our body is when it comes to nutrition!
Nowadays you will find me teaching and practicing yoga, weightlifting and functionally training, and training for my first triathlon! My process of becoming a Registered Dietitian affirmed that I wanted to help people to feel their best, both in the gym and out. Not just for a few weeks, but for life. I know that living a healthy lifestyle is achievable; everyone can do it! On your first try or thirtieth. Being an RD: Means I am legally able to write full meal plans (not just macros), as well as work with those with any preexisting medical conditions like type 1 and 2 diabetes, PCOS, thyroid disorders, anxiety and depression, kidney disorders and more. Registered dietitians use clinical and evidence based knowledge with all walks of life, ages and conditions. No more yo-yo or crash diets, just customizing our healthy choices so they fit into our current (and future) lives!
The beauty of a truly healthy lifestyle is that it can be customized no matter what stage we are in or what our goals are. So I am here to help you optimize your nutrition and training to help you reach your goals, while keeping a healthy relationship with food and your incredible body!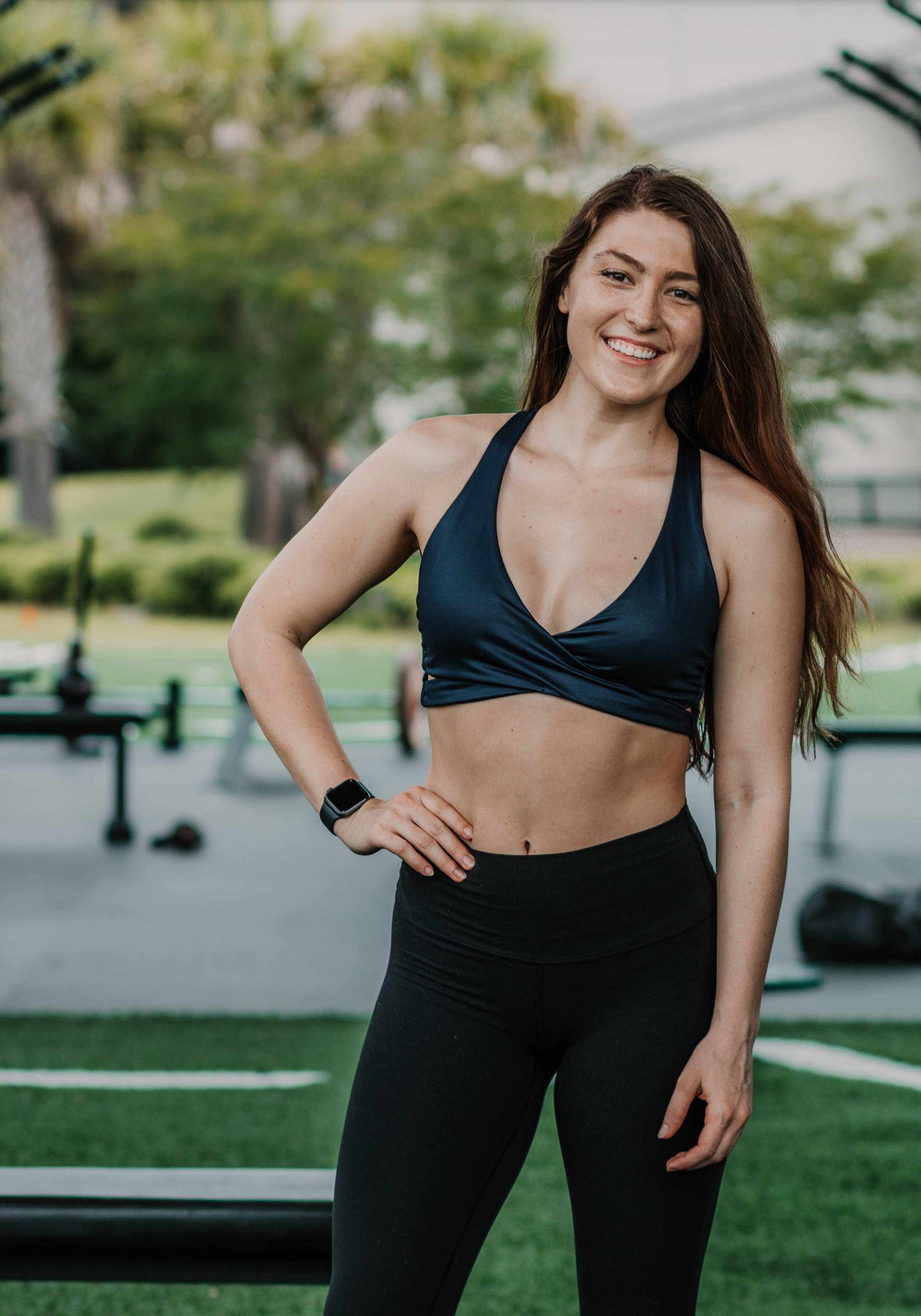 Coach Rachel
CPT, Group Fitness Certified
Born and raised in Austin, Texas. I come from a crazy family of 10. My husband and I currently live in downtown Dallas, with our FOUR perfect cats. It is safe to say that I am a crazy cat lady!
I spent 7+ years of my life pursuing a technical career in Data and Analytics. After spending a few years at a corporate job, I found myself being belittled and forced into a life that I wasn't excited for. I will never forget the feeling of walking into a gym class, and letting go of everything from work. The stress. The chaos. And I realized that was where I belonged. I wanted to be a part of someone's fitness journey. I wanted to coach.
I left my job. I left my status. I left my ego. I got certified and got my foot in the door at a local HIIT gym. FAST FORWARD to today. I've worked as a group training instructor for a few years. Managed several gyms in the DFW area. Got into heavy lifting and weights. And have surrounded myself with badasses from all over the fitness industry. I LOVE FITNESS. Its my drug of choice.
I love to help people push out of their comfort zone. It's so easy to get lost in the "all or nothing" mindset. You have to take baby steps. But you will accomplish it. You are worthy. You are capable. I will be your BIGGEST hype man.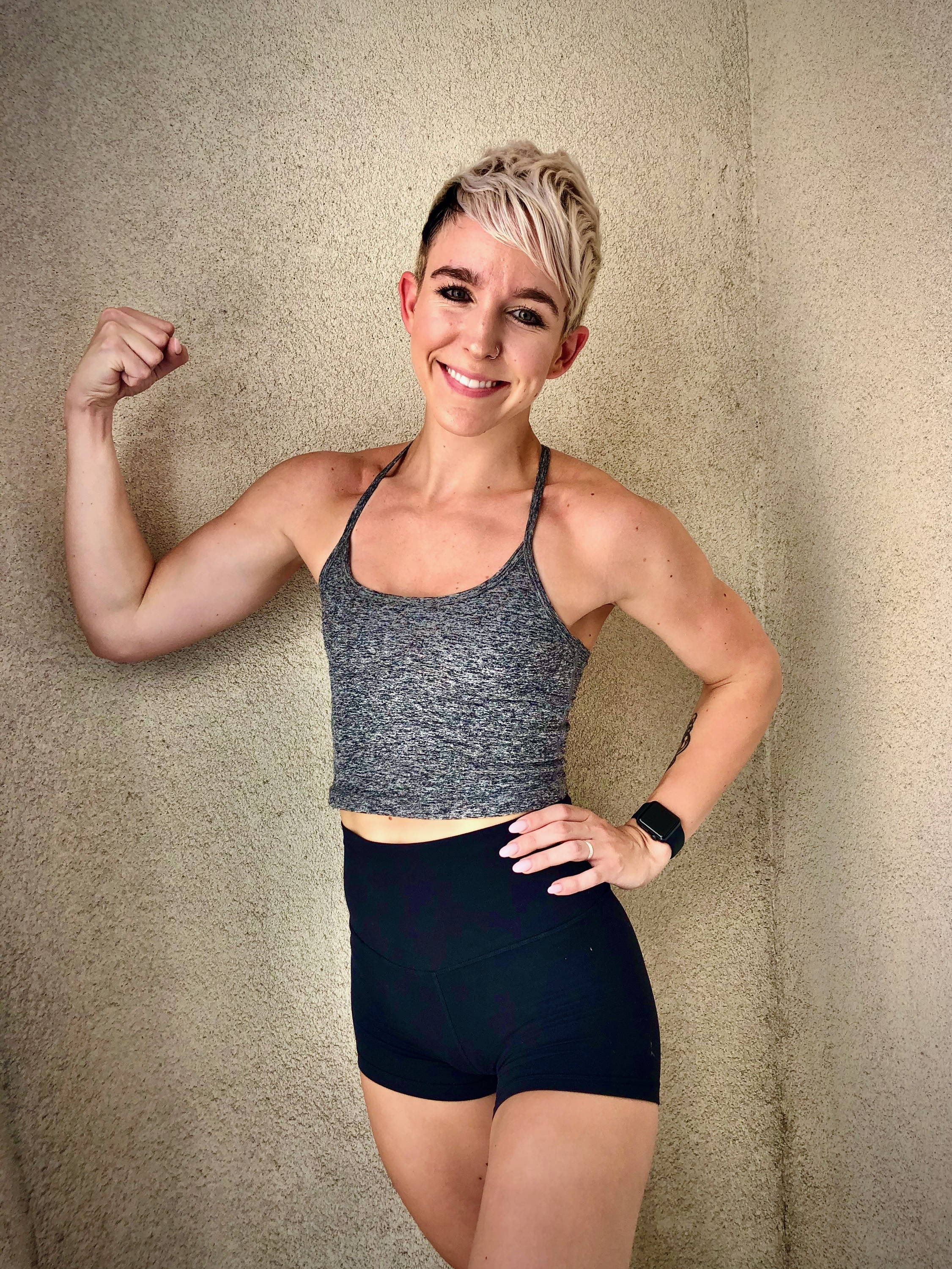 Coach Madison
EP-C, CPT, PN L1, FMS/FCS
Hey y'all! I'm a coach and trainer, a military wife, and a dog momma! Although I'm a Georgia girl through and through, the Navy has us currently calling California home!
I found my love for health and fitness while in college studying Exercise Science. I initially graduated wanting to go on to further my education in Physical Therapy, so I starting working as a Rehabilitation Specialist in Chiropractic. Working one on one with clients in that practice, I began to write training programs for clients graduating from their rehab programs. Moving clients on from corrective exercise to training suddenly became my favorite part of the job, and soon turned into my career as a personal trainer and online coach!
I am now a certified Exercise Physiologist, Personal Trainer, Group Trainer, and Exercise Nutrition Coach. I also just recently became FMS & FCS certified after studying corrective exercise under some of the brightest names in functional movement, giving me the tools to combine my love for prehab and training.
I am so excited to join the team at DLDNation, to be able to help even more people reach their health and fitness goals! My mission as a coach is to help you achieve those goals in a way that is both sustainable and enjoyable, and to watch you flourish as you live out this journey with abundance, not restriction!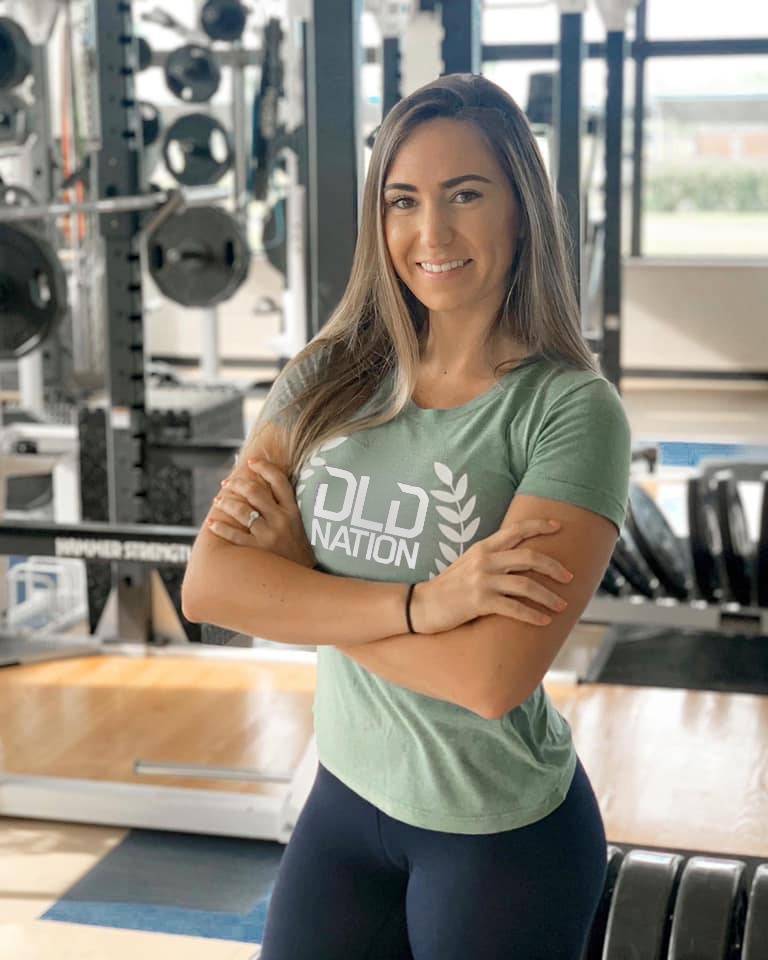 I'm a small town Hoosier, dietitian, wife, and a new mom.
When it comes to women's health, I know it can take years to find answers. My goal is to create a relationship with my clients based on trust and evidence-based guidance, completely free of fad diets and gimmicks. I'm here to help women better understand how their hormones, blood sugar, and gut health are all linked together.
I earned my bachelor's degree in nutrition and dietetics from Purdue University, then finished my supervised practice at UChicago Medicine. I have experience working in the inpatient and outpatient setting, as well as the Purdue University football and female soccer team. As a Registered Dietitian, I provide individualized coaching backed by science to help you reach your health & fitness goals in a healthy and sustainable way.
If you're dealing with PCOS, diabetes, hypothyroidism, etc., I'm here to clear up the confusion. I'll help you get your body back to working WITH you, instead of against you, all while relieving painful and irritating symptoms.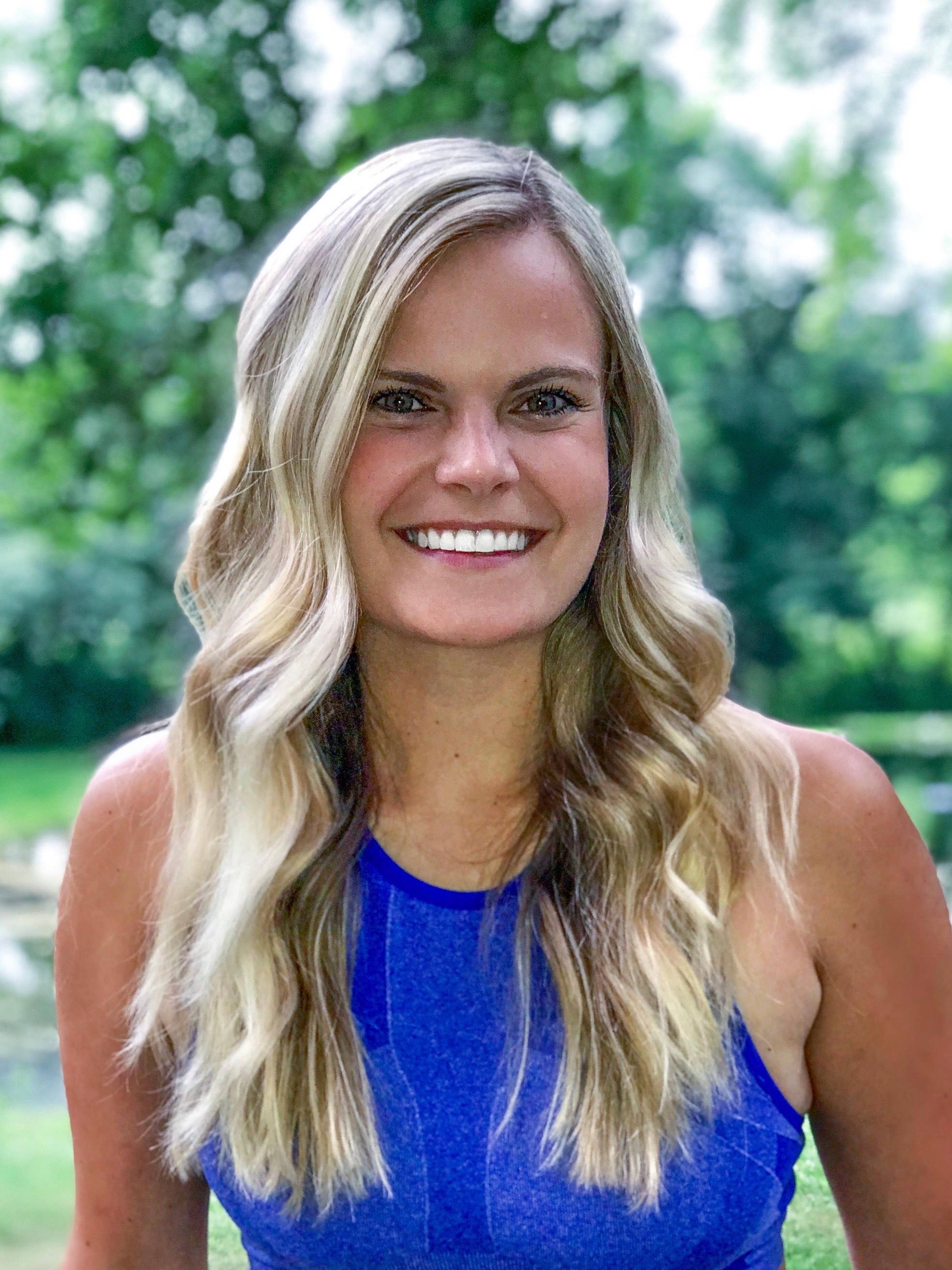 Coach Lauren
RN, BSN, PN L1
Adventurous soul, avid traveler and Colorado resident.
I am an experienced registered nurse with expertise in postpartum and breastfeeding mamas. I am here to meet you where you are. I am here to empower women; to help you step out of your comfort zone and achieve things that you never thought possible. I fell in love with weight training when I was in college, however I had zero knowledge at the time about what a healthy diet was. Once I discovered the power of nutrition, I wanted to learn more. So, I got my Precision One Nutrition Certification in order to properly educate myself and others.
Being a DLD client before coach, I know what it's like to be in your shoes. I have been so ingrained in this community, I completely understand how this process works. Having Monika as my coach and mentor for over a year was the best decision I could have made for myself. I am stronger physically, mentally and emotionally than I ever could have imagined. And my "gains" reach far beyond just physical fitness. I feel completely in control of my health and well-being, and I want to help you do the same. Every single woman deserves the confidence, self-love and happiness that can be gained from this journey.
The DLD community is one of the most supportive and thriving groups of its kind in the fitness industry. The unparalleled education, resources, support and encouragement will (quite literally) change your life.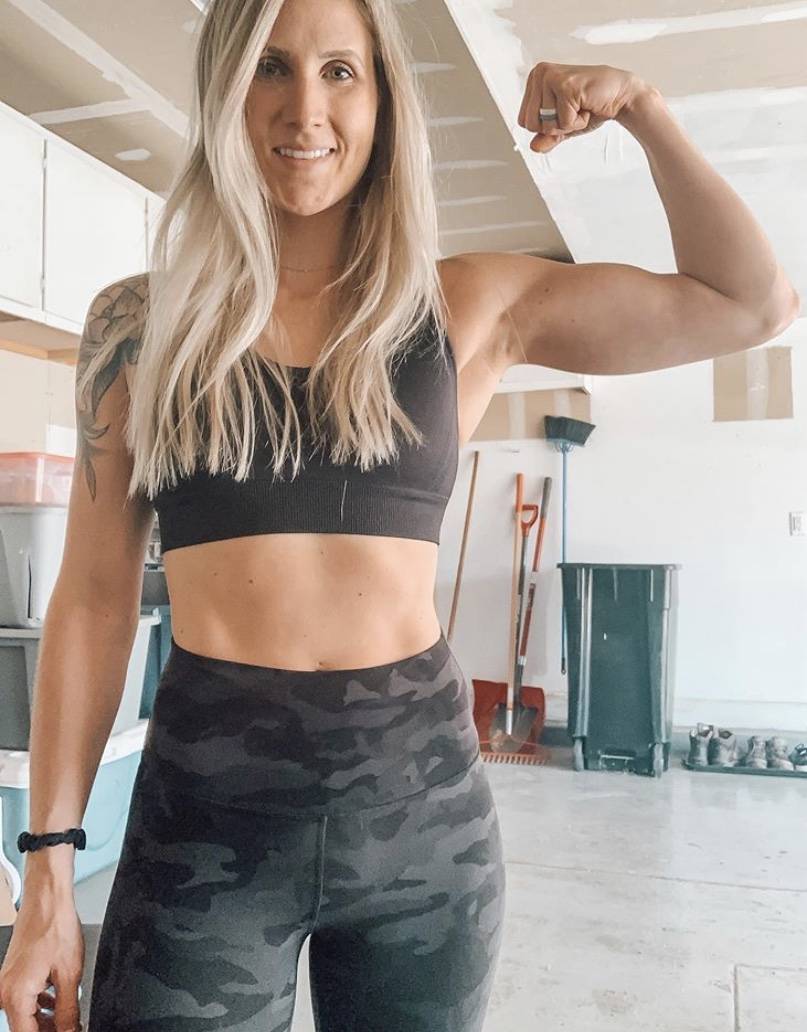 The Pacific Northwest is home, but I currently live in Southern California with my fiance and puppy.
My journey to health and fitness began my freshman year of college as a way to help me cope with some pretty intense anxiety. However the gym quickly turned into a hobby I loved. I competed in and placed in my first bikini competition and was hooked on lifting, eating healthy, and competing. But as I tried getting back to "normal" eating habits and exercise routines after my show, I struggled. I dove into learning more about nutrition and realized that the diet and fitness industry promotes such restrictive unnecessary methods (ugh). I loved learning about the science behind nutrition and switched my major to nutrition and dietetics. I became so passionate about preaching to others that fad diets and deprivation were unnecessary to lose weight, get fit, and be healthy.
While I was in school, I would help friends and family start or continue their journey to health without restriction. I also started sharing my health journey and my nutrition knowledge on IG. I started working with women on their nutrition and fitness and never looked back - I truly love my "job" and oftentimes it doesn't even feel like a job!
I love seeing my clients get physical results, but I am obsessed with helping them with food freedom and sustainability when it comes to health. It is so rewarding when someone can finally eat a donut without guilt or stop doing 2 hours of cardio per day and start living the life they were meant to live.  
Joining #DLDNation will be one of the best decisions you make for yourself. I am excited to get to know you and help you reach your health and fitness goals! <3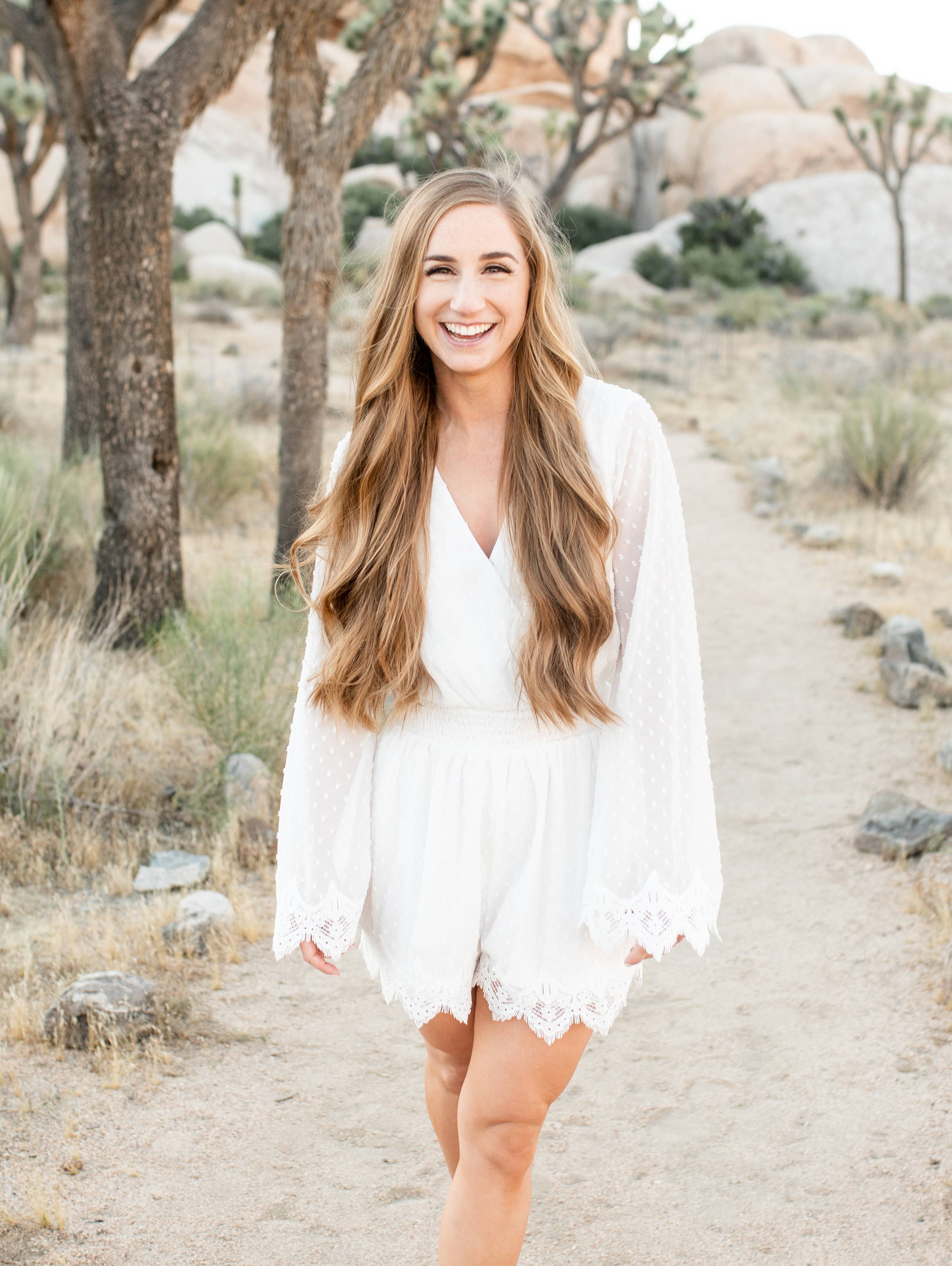 Coach Vanessa
CPT, Yoga Instructor, Counselor
Having struggled with eating disorders most my life to being a rape survivor and then to survive a four year abusive relationship, my body felt foreign to me and I was dissociated and disconnected.
Fitness has helped me save my own life and it continues to be something I am passionate about and endlessly eager to explore.
I've been in this industry for fifteen years but it didn't become such a big part until I really needed to find myself, and turns out I like to push my body to the limits and see it's true potential. I compete in OCR's year round, train for long distance races and triathlons, body build, and am a bikini competitor.
To top this all off too, I've been vegan for 18 years and going. I got my yoga, ACSM, CrossFit L1, and nutrition certification so I could share this all empowering thing with womyn. I started my fitness career in Seoul, South Korea where I was a personal trainer, bootcamp instructor, yoga and yogilates instructor, and gym manager. I then moved stateside in 2018 where I worked at an all women's gym and continued to pour my heart into my clients. You'll find that I like to integrate both holistic health and physical strength in my training approach.
When I got the opportunity to work with DLD Nation, my heart exploded. I know with this amazing family, I can continue to honor and serve womyn in their path to building friendships with their bodies. I truly believe DLD Nation is the best team of fitness professionals out there and I cannot wait to help you grow into the greatest version of yourself.
"Work out, Live Fierce"~ every single day is a new chance to be better, get stronger, and make progress!
Head Assistant Coach Kristy
CPT, Lead Programmer
I started out lost, overweight, and had no idea who I was. I spent years starting and giving up trying to lose weight and get healthy. I tried all of the fad diets and workouts. I was not fueling myself properly and was running myself into the ground, all to try to be smaller.
When I signed up with DLD I immediately knew I had been doing it all wrong. DLD showed me who I really wanted to be. I was strong, stronger than I ever allowed myself to be. I loved the empowerment from lifting heavy and showing myself what I could really do.
Everything changed. I knew I wanted to share with other women what this lifestyle has given me, so I became a NASM Certified Personal Trainer.
I want to help show women that they can rewrite their stories, decide the life they want to live, and realize they are so much stronger than they know. I work with women who are ready to put themselves first, know they are worth the work, and who are ready to be who they really want to be.
Coach Monika
RN, BSN, COO, CPT, PN L1
Full-time RVer with a wandering soul, but a Kentucky girl at heart.
I am an experienced ICU Registered Nurse, NASM-CPT, and Precision Nutrition Certified Coach. Spending so much time with critically-ill patients sparked my desire to begin a health and fitness journey for myself.
My fitness journey turned into a much needed self-love journey where I battled anxiety and became a much stronger and more confident version of myself. Dala and Sean mentored me through this process as their client.
I love working with women who have more complex health conditions, women who work long shifts/non-traditional jobs, and women who travel frequently.
My mission is to continue working with women of all backgrounds who want to explore and grow their strength physically and mentally.
Coach Sean
Co-owner, Life Coach and Fitness Shaman
Born and raised in Los Angeles, I've called Austin home since my junior year of high school. I moved to the capitol of Texas to swim competitively for what was at the time the best club swimming team in the country, so you could say fitness was a priority of mine from an early age! I was recruited by the University of Georgia Men's Swimming Team, where I swam under the tutelage of multi-Olympiad swim coaches, as well as strength and conditioning coaches who would later go on to win Women's National Basketball Championships at Baylor University. I soaked up as much knowledge about strength, conditioning, and fitness in general as I could during my time at Georgia (swimming pun intended).
Post-college I still found myself gravitating towards helping people improve their fitness in my spare time. Health and fitness had become so ingrained in my life that I was fortunate enough to notice a woman in the gym doing exercises I wasn't familiar with, and of course asked her about those exercises (when she was done with her workout, of course!). That woman was Dala.
In 2016 Dala started a fitness Instagram to share her fitness transformation with others and I got a front row seat as she built a following and eventually online personal training, dubbed #DLDNation by her budding community. In 2018, #DLDNation had grown so much, we realized that to help as many people become healthy and fit as possible, we'd have to team up. We quit our day jobs to do just that.
I LOVE helping people succeed and discovering their FULL potential, which I am grateful to do every day here at #DLDNation. Come join our team so we can help you change your life, just as we've changed our lives and those of our clients and community!
Born a Cali girl and raised in Keller, Texas, I made my way to my home in Austin, Texas in 2009 to start my Nursing Degree at UT. After graduating from UT, I spent 5 years as a Labor & Delivery Nurse. My passion for health and empowering and supporting other humans continued to grow.
Fitness was a venture I pursued in my personal time, working to break a 10-year cycle of body image issues and a lack of understanding on how to make and keep myself healthy. In 2016 I created @dalalovesdumbbells on Instagram to share how I found and healed myself through fitness, with the hope of inspiring and elevating others as well.
When my community of clients self-proclaimed as #DLDNation, I knew we were building something special. Sean and I quit our day jobs to devote ourselves 100% to helping people improve their lives.
My clients and this community have my whole heart. I'm so blessed to wake up every day and change lives in our ever-growing family.